North Point Cellist Making His Way to the Top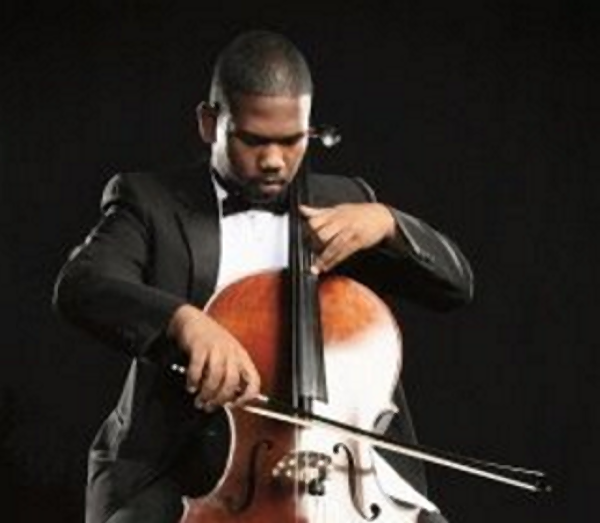 As he sits on stage at the Kennedy Center, Nathaniel Taylor feels at home cradling his large maple wood cello while he plays. He is among others of equal skill and talent, but it is not years of experience that has brought him to where he is, it is ambition.
When he first picked up the cello in the middle of his sixth grade year, it became something that he wanted to do for the rest of his life. "I saw Yo-yo Ma playing cello when I was younger and I immediately got drawn to it," he reminisced.
Now as a senior, Taylor plays with the Charles County Orchestra and the Montgomery County Orchestra. He performs at various venues and weddings with his church orchestra, and has been given the opportunity to perform at the Kennedy center and to play with the National Symphony.
However, he doesn't hesitate to participate in North Point's music program. At school, he is an active member of the Orchestra and plays with North Point's Apollo String Quartet.
For Taylor, music takes up most of his time, amounting to practice, lessons, and rehearsals. "I don't really have free time except for the weekends," he said.
But even though it may consume most of his time, it is something that he loves to do. "Classical music is my rap," he jokingly states, going on to name some of his favorite composers; Bach and Tchaikovsky being among them.
Taylor hopes that next year he'll be attending Boston University to pursue his music career. "With music, you can do a lot of things," he said, "you can teach, play in an orchestra, and even do solo gigs- there are many opportunities."
However, he is prepared to take another route if music does not work out for him.
Currently a student at North Point's criminal justice program, Taylor has gotten himself familiar with Law and the Judicial system. "I might do law school after music or if it doesn't work out," he explained, "[laughs] and if my mom will pay four years tuition for it."
Though he may be young, it is his drive and persistence that takes him to the next level. "I am a very ambitious person," he explained. It is not his skill, but it is his love for music that will keep his cello singing to the top.