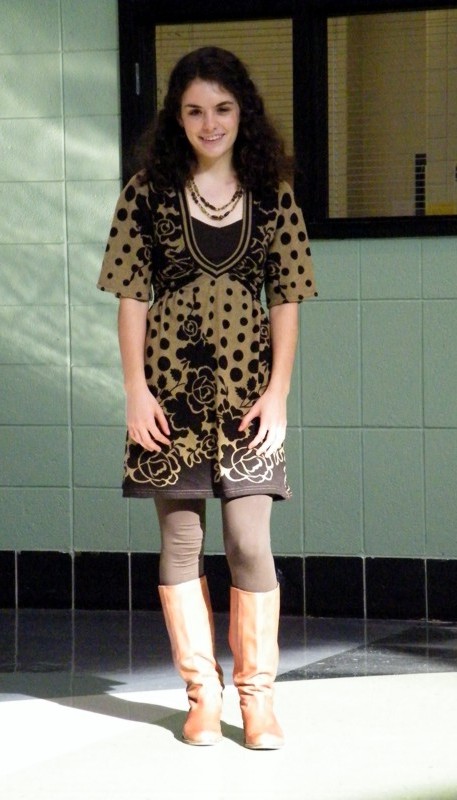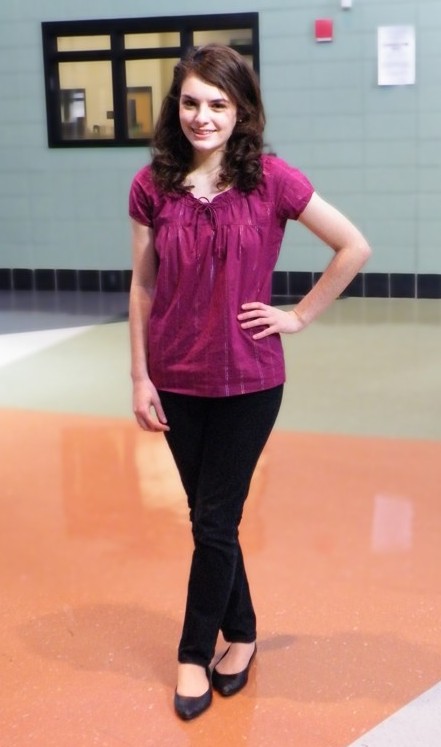 Tell us a bit about yourself.
"I am a senior and class officer. I enjoy chemistry and I really like fashion. I would say my personal style is a mix of bohemian, western, and conservative. I am inspired by Taylor Swift and whatever she wears. I also like to look at websites like lookbook.nu."
What is your biggest influence?
"Magazines and Taylor Swift's fashion sense inspires me. I cut out pictures from magazines and base my style on them. I also love the movie Devil Wears Prada."
Tell me a bit about your hair.
"It's very curly and sometimes hard to manage. I like it, it's unique."
What is your favorite place to shop?
"It ranges from the thrift store to forever 21."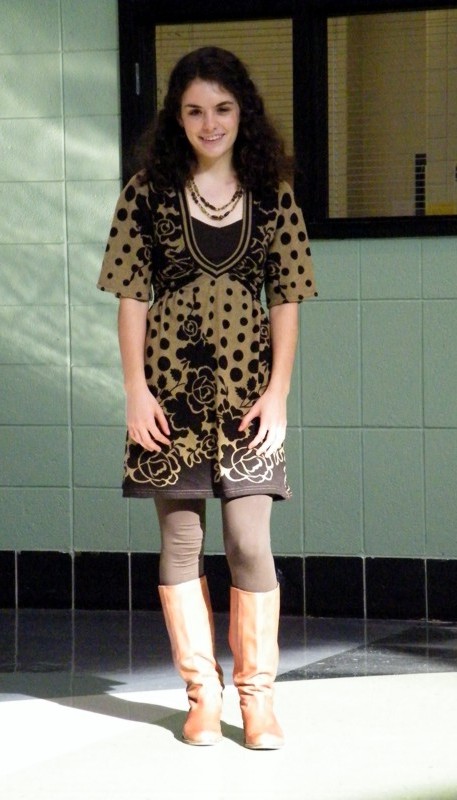 What is your current favorite color?
"Green."
What is your next 'must have' item?
"I would like some sparkling earring studs."
What is your biggest splurge?
"The boots I am wearing. They are Steve Madden and a bit expensive."
What would you tell a student seeking fashion advice?
"Don't worry about other people because if you like it then other people might like it too. Please yourself before other."
What do you think North Point fashion will be like in 20/20?
"I would like there to be feathers, beads, and hats. I don't know what will happen though."