Meet Mr. Serpone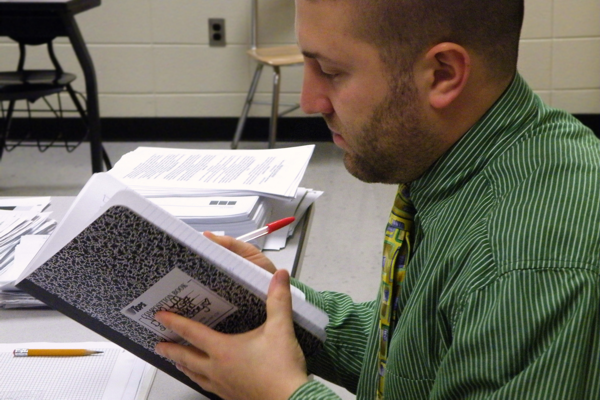 As Mr. Serpone steps into the front of his classroom, all eyes are on him. Its time to discuss the Industrial Revolution and the students in his AP World History class don't hesitate to look at their notes.
      Originally from Cumberland, Maryland, his passion for history blossomed from a young age. "My grandfather would always tell me historical things when I was little," he said, "The stuff he told me was always so cool. I still, to this day, want to be as smart- or smarter, than he is when it comes to history."
      He later attended Frostburg State University, with a brief stint in Newcastle, UK while studying abroad- something he strongly recommends to anybody who gets the opportunity.
 It is no wonder that he loves teaching the AP World History course.  "I love to learn more about History all the time, He remarked, "I see it as a constant process to make myself a better teacher and to prepare my students better." Mrs. Hill and the administration can also see his dedication and support it but letting him travel to Colorado every year for the AP Reading.
 As a teacher by day and a coach by night, there is  no separating Serpone from what he loves to do. Coaching football in the Fall, basketball in the winter, and now tennis in the spring, "It is just an extension of the classroom," he says.
  He teaches young athletes how to be better at their particular sport and how they should conduct themselves out in the real world. "Many life lessons can be taught through sports… it's just another vehicle to use in teaching those lessons."
 Though he may be a busy man, he does enjoy coming to work everyday. "I wake up every morning and never question whether I want to go to work or not.", he says, regarding that he even starts to miss it on extended breaks.
 "Teaching is a great profession," he adds, "I get to have a daily impact on young people. Whether its something I say or do, I feel that when those things are repeated month or years down the line, that I will truly I have truly impacted their lives."
 Whether you're calling him Mr. or Coach Serpone, his dedication to education and the betterment of his students is what keeps him coming to school each day.