Featured Fashion: Haley Garvin
Tell us a bit about yourself.
"I'm seventeen, a junior, and I'm in the Biotechnology Program."
What is your biggest influence?
"I don't really have an influence. I don't want to look at people or magazines to get inspiration. I want to be as different as possible."
Describe your style.
"It depends on whatever mood I'm in and varies from different kinds of styles."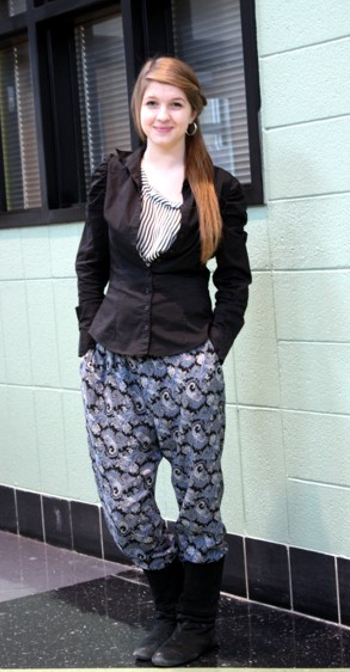 Where is your favorite place to shop?
"Urban Outfitters."
What is your current favorite color?

"Black, it goes with everything."
What is your biggest splurge on?
"Pants! "
What would you tell a student seeking fashion advice?
"Don't listen to anyone else or get discouraged. Wear what you want to wear and dress yourself with confidence."
What do you think North Point fashion will be like in 2020?
"I think it would be the same. Old fashion would be coming back just like it is now."