Feature Fashion: Lauren Kogok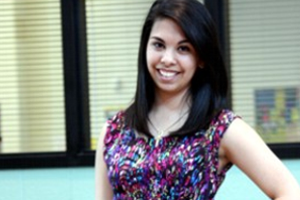 Tell us a bit about yourself
"I am in 11th grade and I am in the STI program Education Careers. I want to be a 2nd grade teacher when I grow up. I like modern style with sun dresses and skirts."
Who is your biggest inspiration?
"My mom is my biggest inspiration; I consider her style modern. I look up to her family-wise. I also like Kate Hudson and her contemporary style."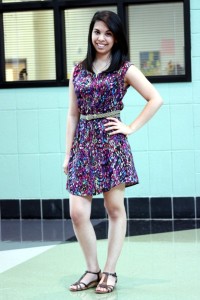 What is your biggest influence?
"I would say the latest movies with actresses I look up to, like Kate Hudson. Just seeing the different clothing they wear as well as the setting of the movie."
What is your favorite place to shop?
"Express. There used to be one at our mall. There is one in Annapolis and there is going to be one here, I

think this spring."
What is your current favorite color?
"Red and cheetah print."
What is your biggest splurge?
"Hand bags. I have a whole bunch. I have a lot in different shapes and colors. I like hand bags that are fun and I usually go for the larger ones."
What is your next 'must have' item?
"My next must have item would be a cheetah print sundress."
What would you tell a student seeking fashion advice?
"I would tell them to pick a style that fits their personality and not to just wear what everybody else is wearing."
What do you think North Point fashion will be like in 2020?
"I think fashion would be more elaborate. Simple will no longer be in style; it would be more outgoing."
What should we ask the next interviewee?
"What is your favorite pattern or print?"