The Eagle Eye's Holiday Gift Guide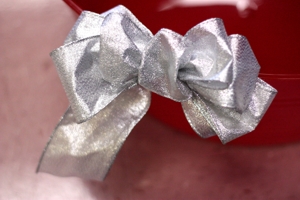 Every year comes the time when the gears in everyone's heads start churning. The big question comes to mind, "What do I get them for the Holidays?" This is a very hard question to answer if someone doesn't give you a list with what they want on it. To make this holiday season easier on the readers of The Eagle Eye, we have created this holiday gift guide.
There are two categories of people who always seem to be difficult to buy for every year: significant others and boys. "Boys have to get stuff themselves, because they don't point out what they want," said Danielle Stone ('13). "You really have to pay attention," added Stone. Students in relationships had helpful advice for gift giving. "Get something they like or something from the heart, that is creative," commented Brooke Hayes ('12). It is always important to keep in mind that it's not the gift itself, but the thought. "I'm not much of a gift person, but just spending time together is a good gift to me," added Terrance Hayes ('12).
Gifts for a significant other:
Jewelry (for girls)
CDs
Heartfelt gifts
A very popular person to buy gifts for during the holidays is a favorite teacher or coach. Buying gifts for a teacher or coach can be tricky because you may not know everything they would like. "I'm a big fan of chocolate," said English teacher Mrs. Dutrow.
Gifts for teachers:
Coffee mugs
Multicolored pens
Sticky notes
Starbucks gift cards
Food gift cards, specifically Panera
Coaches prefer gifts that are a little less materialistic and a more sentimental. Mr. Leonard would ask his students for a gift that is completely intangible. "How about a state championship," commented Mr. Leonard, the wrestling coach. "We would just like something memorable and personal," added Mrs. Fair, the varsity field hockey coach.
Gifts for a coach:
Gift cards
North Point apparel
Live flower to remember the team (A Poinsettia is a good choice)
A very important gift giving combination is from best friend to best friend. This can be difficult because who want to get them something special, but you can't ask them, because that takes away from the element of surprise. "The best gift would probably be something sentimental," stated Hannah Rogers ('12).
Gifts for a best friend:
Best friend jewelry
Picture frames with pictures of you both
Another hard person to get a gift for is a sibling. "They don't know exactly what I want and I don't know exactly what I want," commented Ashlee Brazleton ('13). You have to remember that they will see you open their gift and you will see them open yours. "You don't want to get a bad gift and hurt their feelings," added Taylor Pope ('14).
Gifts for siblings:
Clothing
Money
Gift cards
For this holiday season, just remember that the gift should be something from the heart and that it doesn't have to be extravagant, it just needs to say "Happy Holidays and I appreciate you."