Fashion Feature: Yadira Coleman ('12)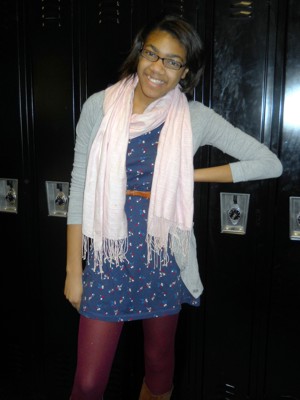 Tell us a bit about yourself.
"I'm a senior who hopes to major in theatre in college and become a successful actress (or a poor one, as long as I get to act.)"
Describe your style in three words or less.
"Comfortable. Flowy. Whimsical."
Do you consider yourself fashionable?
"Not really. I just put on what I like. I don't really care about trends and stuff like that."
What is your inspiration?
"Lookbook.nu. It's a collection of people all over the world that showcase their outfits. They give me ideas on how to wear something I have in ways I wouldn't have thought of."
How long does it take you to get ready?
"Five to twenty minutes. Sometimes I'll put out my outfit the night before but if not it will take a while."
How do you feel about accessories?
"It's good to have some staples, but I don't have much jewelry. What I do have came from the thrift store."
Where do you shop?
"H&M, urban outfitters, yesstyle and Forever 21."
What is your guilty pleasu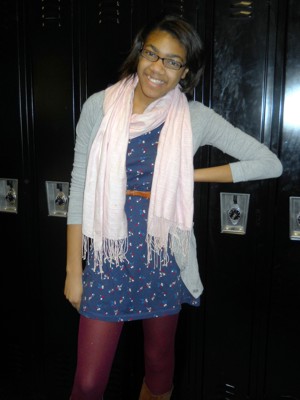 re when shopping?
"The color gray. I own so much of this one color that I have to talk myself out of buying it. I have five gray cardigans alone."
What fashion advice would you give to someone?
"Where what you want and if you love it then you'll own it."
Where do you see fashion in the future?
"Somewhere it was 20 years ago. Fashion just reinvents itself. I just hope we never repeat the 90s."