More than Just a Holiday Movie: Rise of the Guardians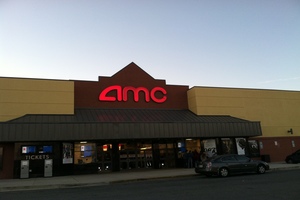 Temperatures are quickly dropping and the leaves have finished falling off of the trees. The ever so familiar red and green decorations with faux snow begin to emerge, along with the catchy jingles beginning to play on the radio. The holiday season has arrived. One of the first signs of the season is the various winter and holiday themed movies. One of the first movies this season was Rise of the Guardians.
Based on William Joyce's Guardians of Childhood book series, Rise of the Guardians is a heartfelt animated film featuring the voice talents of Chris Pines, Alec Baldwin, Hugh Jackman, and several others. The film revolves around the mythical character of Jack Frost, the one responsible for bringing snow days and frostbite. One day, Jack was selected to be one of the "Guardians of the Children" along with other fantasy beings such as Santa Claus, the Tooth Fairy, the Sandman, and the Easter Bunny. As the evil Pitch Black, or the Boogeyman, tries to destroy the children's dreams in an attempt to reclaim the earth, Jack must also a question that plagues him: what is his purpose?
While being a movie aimed towards children, the movie tackles several adult themes. One of the main conflicts was Jack trying find his self-belonging. While the others had clear cut responsibilities: Santa with Christmas, Easter Bunny with Easter, Sandman for delivering good dreams, and Tooth fairy with teeth, Jack had no "real" reason for existing. Throughout majority of the film, he was literally invisible to the children, no one believed in him, because they did not have a reason to. Interestingly, this was the antagonist's main conflict as well, creating a somewhat sympathetic view for Pitch rather than some villain who is committing his crimes for no good reason. The connection created between the hero and the antagonist was powerful, and left the audience on their seats as Jack decided whose side he was on as the movie went on.
Another plus was the breathtaking animation. Every piece of ice and every landscape was beautifully animated, cautiously crafting together a masterpiece that has the audience engaged until the credits roll.
"I really enjoyed the movie." commented Justin Jordan ('15). "One of my favorite parts about the movie was the choice to give Santa a Russian accent."
The movie wasn't entirely good, however. A few of the jokes used in the movie fell flat and, of course, the usual happily ever after ending could have been more unique. Despite some stumbles, the plot, acting, and screenplay make them easy to overlook.  While aimed for children, Rise of the Guardians is a treat for people of any age to see if they are looking to get into the holiday spirit.