'Creed' Review: A Successful Hit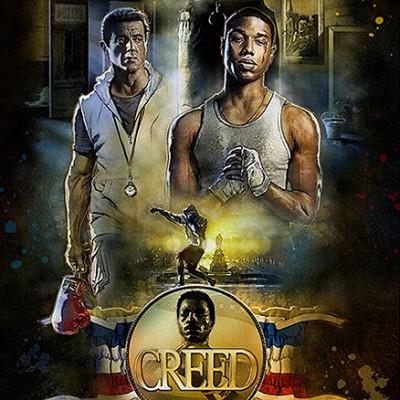 In the current movie industry, many films fail to live up to the hype they are initially embraced with; however, one film delivered a surprised knockout that no one was expecting.
Predicted by many to solely be a cheap cash-in on the Rocky franchise, Director Ryan Coogler's Creed successfully wowed audiences and critics alike when it hit theaters Nov. 25. Uniquely, it incorporated the charm of the classic Rocky films with refreshing new characters, in a contemporary setting.
The story centers around Adonis Johnson (Michael B. Jordan), a troubled youth whose rough life has bounced him in and out of different group homes. As fate would have it, a woman by the name of Mary Anne (Phylicia Rashad) takes young Adonis into her care and ultimately informs him on his background.
As it turns out, Mary Anne is the widow of the famed boxer Apollo Creed, leaving Adonis as his illegitimate son. Naturally, Johnson decides to put his hereditary talent to use in the ring instead of on the streets, providing an impetus to Johnson's quest to find a coach and fight professionally. This eventually leads him to Philadelphia, where he befriends his father's late friend and former rival, Rocky Balboa (Sylvester Stallone).
"One need not be proficient in "Rocky" lore to appreciate "Creed," but for those who have followed the exploits of Sylvester Stallone's Philadelphia boxer, Ryan Coogler's latest film pays unexpectedly rich emotional dividends. "Creed" is so reminiscent of the 1976 film that introduced us to Rocky Balboa that I sense newcomers will fall for "Creed"'s characters the way viewers fell for "Rocky"'s 40 years ago. Though 2006's "Rocky Balboa" was a fitting final chapter for its titular hero, "Creed" finds more of his story to explore," wrote Odie Henderson of rogerebert.com.
Ultimately, it is for the reasons aforementioned as to why Creed is such a success. Yes, it is jammed pack full of action, as boxing is a large part of the plot, but it should be stated that the story is not solely about the sport alone. The film expresses underlying themes that add richness to the circumstances and feeling to the characters.
In Johnson's own fight, the pain derives not so much from the punches of his opponent, but from the pressures of living up to his father's legacy under the same name. Similarly, the audience can relate with the struggles that accompany the other characters in the film. Whether it is Rocky battling his cancer, Mary Anne worrying about her adopted son taking on the same profession that killed her husband, or Johnson's girlfriend, Bianca (Tessa Thompson)—a musician slowly losing her hearing; everybody is fighting something regardless of the circumstances.
Conclusively, Creed combines stellar performances, brilliant writing, an interesting plot and beautiful cinematography all in one. While the formula of the film closely resembles that of 1976's Rocky, it should not detract from the film itself, which truly encompasses much more than a sports drama, for it explores deep themes that serve as a touching, yet inspirational reminder that everybody is fighting their own personal battles.