73rd Annual Golden Globes
On Sunday, January 9, 2016, the 73rd Annual Golden Globes were held in Los Angeles, California. The Golden Globes is one of Hollywood's prestigious award ceremonies, which is almost like a baby version of the Academy Awards. This year's host, Ricky Gervais, didn't surprise the audience with his risky language as everyone knows he is known for. With very awkward and rather blunt jokes, the Golden Globes kicked off.
This year seemed to be the year of the rookies, with newcomers like Brie Larson, who won best actress for her emotional role "Room," and Rachel Bloom, who won best actress in a comedy TV series for her role in "Crazy Ex-Girlfriend," but also many well-known actresses/actors took Globes home as well. Also, faces like pilot hero Poe Dameron, played by Oscar Isaac in box office success "Star Wars: The Force Awakens," won his first Globe from his role in HBO miniseries "Show Me a Hero."
"The Reverent," directed by Alejandro G. Inárritu, was the movie who took the Globes by storm winning in best motion picture, best director, and best actor in a motion picture. Based on the story of the Am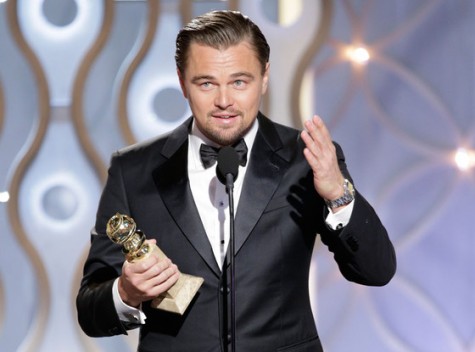 erican frontiersman Hugh Glass, whom heartthrob Leonardo Dicaprio portrayed, performed outstandingly as he portrayed a revengeful man hunting down men who betrayed him. Dicaprio earned his third Golden Globe, and fifth Oscar nomination. Will he win an Oscar this year? Everyone's all betting on it.
"The Martian," directed by Ridley Scott, caused confusion as it won and was nominated for best motion picture in a musical or comedy. He didn't intend on the movie to be a comedy but the Hollywood Foreign Press Association thought otherwise. "Bearing in mind I am carrying this right now. I have nothing else to say on the grounds that it may incriminate me," says Ridley about the situation. Also, taking home his second Golden Globe for the movie was Matt Damon, who played lead.
One beautiful moment was Sylvester Stallone's win in Rocky Balboa's revival movie "Creed," causing a standing ovation as he walked to receive his award. Stallone was teary-eyed as he gave his speech, "Last time I was here in 1977, I was kinda hit by tumbleweeds…the view is so beautiful now."
Denzel Was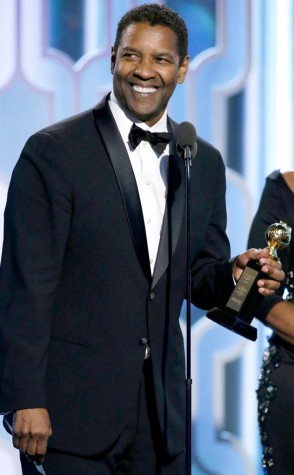 hington received the Cecil B. DeMille Award that night and gave a rather comical speech as he couldn't read because he didn't have his glasses. He brought his family up with him as he was awarded. Tom Hanks, a fellow actor and friend of Denzel's, gave the opening prologue saying, "A single name can define an artist who is peer and equal of all the greatest legends of our craft. If Washington doesn't ring out loud enough, then let the first name carry all the weight. And that name is Denzel."
Many leading ladies stunned everyone with their amazing performances and dazzling gowns. Jennifer Lawrence, America's it-girl, won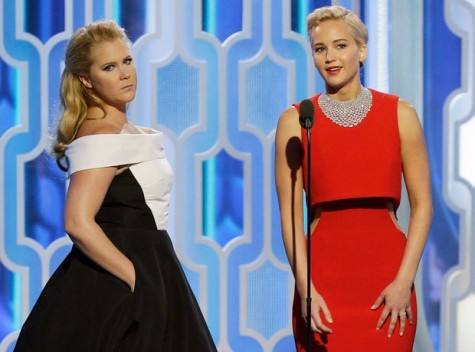 that evening for best actress in a comedy for semi-biographical drama "Joy," and stunned the carpet in a beautiful scarlet Dior dress. This is her third Golden Globe win in only the past three years, and could be her second Academy Award win. Kate Winslet won her fourth Golden Globe for her supporting role in biographical the drama, "Steve Jobs," in a royal blue Ralph Lauren gown. Dicaprio and Winslet's reunion made huge Titanic fans skeptical as cameras caught them hugging and chatting.
Taraji P. Henson won be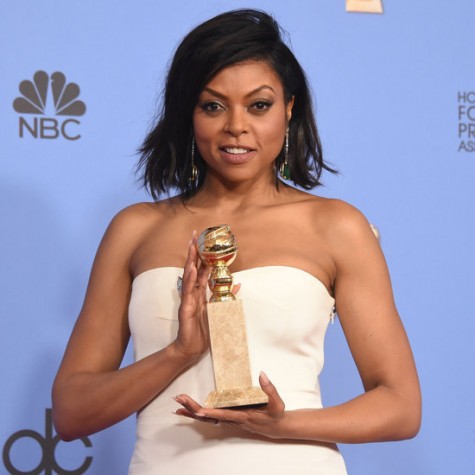 st actress in television for her role in "Empire," it was her first Globe win and nomination.
Lastly another stunning winner was pop icon and new-coming actress Lady Gaga, winning best actress in a limited-series for horror fiction anthology, "American Horror Story." She and Leonardo Dicaprio caused a rather hilarious meme as she was walking to the stage and casual bumped into his chair, his reaction was surprising. Besides that, she accepted her award in a breath-taking sleek custom Versace gown.
With many wins and recognitions comes more success for these wonderful actors. Every year award season is what people wait for. It's the time to recognize new actors and also the old ones. But the Golden Globes is just a start-pack. On Sunday, February 28, 2016, the Academy Awards will be held and the excitement starts all over. Everyone can't wait to see the funny memes, beautiful gowns and the winners attending.