Agent Carter Season 2 Premiere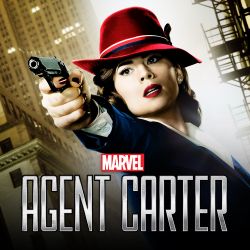 "Agent Carter" is a Marvel show with a strong female lead. Season 1 aired in 2015 and told the 1946 story of Peggy Carter, a secretary with the Strategic Scientific Reserve (SSR). She was secretly recruited by Howard Stark and cleared his name of treason with the help of Edwin Jones, Stark's butler. By the end of the season, Carter heroically saved New York City's citizens, and Stark, by fighting assassin Dottie Underwood.
Season 2 premiered on January 19th and begun with Carter helping West Coast SSR Chief Daniel Sousa in investigating Isodyne Energy for the tragic murder of a woman. The second half of the premiere focuses on conspiracies with Iodyne's research. Carter and Jarvis are reunited once again and Ana, Jarvis' wife, is introduced. Dorian Brown ('17) said the premiere lived up to his expectations. "For one thing," he explains, "it showed that Ms. Carter is still struggling with the loss of Captain America but is still an 'independent woman' and still capable of living by herself." Carter is definitely an admirable model of a powerful woman, and her actions in the premiere set the stage for new adventures, new missions, and new love interests that are sure to please viewers.
Tune in to ABC every Tuesday at 9:00PM to see how the story unravels!