Massive Hype For "Avengers: Infinity War"
Don't blink or you'll miss one of more than a dozen superheroes featured in the new trailer for "Avengers: Infinity War."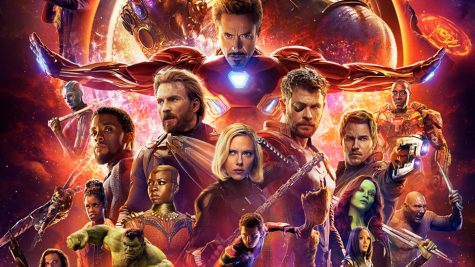 Marvel's all-star adventure brings together not only Iron Man (Robert Downey Jr.), Thor (Chris Hemsworth), Captain America (Chris Evans) and Black Widow (Scarlett Johansson) from the Avengers, but also the Guardians of the Galaxy; Star-Lord (Chris Pratt), Gamora (Zoe Saldana), Rocket (Bradley Cooper) and Groot (Vin Diesel). And of course, Black Panther (Chadwick Boseman), whose stand-alone movie has grossed more than half a billion dollars in the United States alone.
The film, which isn't coming out for another month, has already managed to put itself on the record list. It has become the 3rd most watched trailer, gaining 179 million views within 24 hours. It was only out shadowed by the 2017 horror movie "It," which amassed 197 million and that was surpassed by the original "Avengers: Infinity War" trailer, achieving 230 million views in just a day.
Apparently, it will take these combined superpowers and more to overcome the threat of Thanos (Josh Brolin, who'll play a different character in Marvel's forthcoming "Deadpool" sequel). The villain is on a quest to collect the six Infinity Stones, which will allow him to wipe out half the population of the universe. Senior Xavier Prince commented, "This is such a huge event that the tickets sold out hours after the trailer came out, so I'm pretty upset that I don't have any right now. Regardless, I'm super excited and ready to see it one way or another."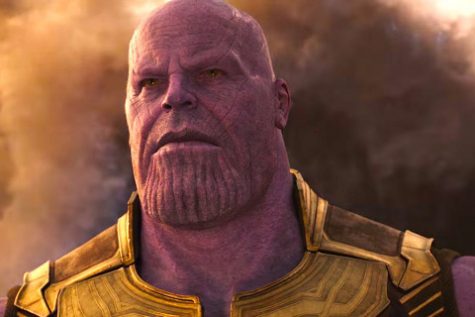 Directed by the brothers Anthony and Joe Russo, who also oversaw the two previous Captain America movies, this latest Avengers installment looks to incorporate some of the humor that has set Marvel titles like "Guardians of the Galaxy" and "Deadpool" apart from the more serious films of its rival, DC Comics.
Senior Addy Hebou also added, "This is a movie that's 10 years in the making. Ever since the first 'Iron Man' in 2008, the Marvel films have been alluding to something big, and its almost here! Having such a vast collection of connecting movies has never been heard of before, so I can't wait to see how it plays out!" Disney and Marvel hope moviegoers will feel more positively about "Avengers: Infinity War" when it lands in theaters on April 27.