KOD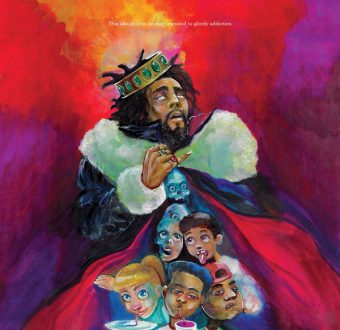 Many people will argue that rapper, J. Cole, is one of the many artists who is bringing back "true rap," in the context of hip-hop originally being created to tell stories about real events the MCs go through. While others will say that J. Cole is "boring," "self-righteous," or even, "corny," because he doesn't create mainstream music. Granted, Jermaine Cole does shy away from the popular rap trends in his songs, as he tends to address people with hard-to-swallow issues that face society today. The North Carolinian rapper stays socially conscious on his new addiction-themed album, KOD, as he warns listeners to stay away from smoking, drinking, online dating,"' and adultery. Fans everywhere were discussing what KOD stood for when the title was first announced. Cole quickly cleared it up within a tweet saying the acronym stood for three things: Kids On Drugs, King Overdosed and Kill Our Demons. Listeners are encouraged to interpret the album how they want to.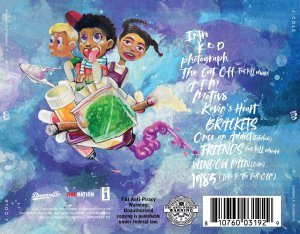 J. Cole is known as the rapper who went platinum with no features on his albums 2014 Forest Hills Drive and again on 4 Your Eyez Only. Just 24 days after the release of the album, Cole has reached gold status on KOD. He is projected to go platinum with no features again on KOD. Junior Amiliana Berry divulges her thoughts on the album, "I loved it . 'Kevin's Heart' is one of my faves, but '1985' was tough!"
On two of the songs, "The Cut Off," and, "FRIENDS," Cole's alter ego, kiLL edward is featured as they focus on cutting off people who are close to you and drug addiction. "'The Cut Off' was my favorite [song]," junior Sascha Barnes confessed, "the instrumentals are generally chill while also being able to get you hyped up."  kiLL edward is just a sped down, deeper toned J. Cole. Cole himself has confirmed that kiLL edward is based off his stepfather, Edward, who separated from Cole's mother in 2013. The separation caused his mother to abuse drugs and alcohol.
J. Cole is an artist who so many people can relate to because of his use of personal experiences. He doesn't hide behind a facade to confirm the stereotypes society has placed on rappers. Cole keeps it real with himself and real for the world. "There's a wide variety of moods [throughout the songs]. 'Motiv8' while I'm going for a run and 'The Cut Off' when I'm in my car. 'ATM' when I'm trying to get lit with my friends. 'Kevin's Heart' and 'KOD' for some energetic vibes," Barnes breaks down. The whole album is full of different experiences and moods that anyone can relate to. That's what keeps J. Cole's fans wanting more.