Oh, What to Read…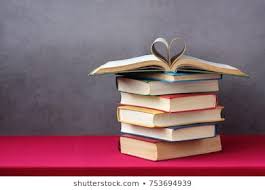 It's hard to find good books these days when every good review you hear is usually sponsored. But there is a good handful of books that are better than gold. I, being a helpful student of North Point High School who has excellent taste, have complied a list of books I have LOVED. I have recommended ALL these books to people before, and they have all loved them. You have probably even heard of most of them. Each review will give a synopsis of the book and the reasons why I love it. These books are in no particular order. The list of the 10 books are as follows: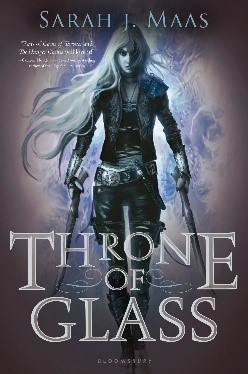 " Throne of Glass" by Sarah J. Maas
-This epic fantasy series is by far my favorite on this list. I have recommended it to many of my friends and they have all loved it. It is critically acclaimed and is a #1 New York Times bestseller.
-This story is about a young girl who goes by the name Celaena Sardothien. She is an assassin who, after being a slave for a year, is summoned to the castle of a vicious king to win back her freedom. She must enter a competition and defeat 23 killers, thieves, and warriors to serve as the Kings Champion. She learns, however, that there is a much darker threat lurking in the castle.
As the series progresses, the books slowly change drastically, only getting darker, better, and much more interesting. I recommend reading the prequal, "Assassin's Blade" first.

"A Court of Thorns and Roses" by Sarah J. Mass.
-This series, which is also by Sarah J. Mass, is almost as good as the first one. The plot is just as intriguing, and the characters are just as lovable. It is a dramatic retelling of the Beauty and the Beast Story, but the story takes twists and turns you won't see coming.
-When Feyre, a 19-year-old huntress kills a fae wolf, a beast-like creature arrives, saying the only way she can pay for what she has done is to live with him in his Spring Court. Feyre, a human girl, is dragged into a world of magic that she has only heard about through dark legends. She learns that the beast that captured her is actually a faery named Tamlin, one of the deadly, immortal high lords that once ruled the world. As a threat looms over the beautiful, dangerous world she had just come to know, she must find a way to stop it.
-HIGHLY RECOMMEND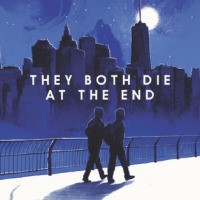 "They Both Die at The End" by Adam Silvera
-This is a beautiful, heart wrenching book about hope and friendship. It is sad and uplifting at the same time. I read this book in a span of three hours when on a bus to New York, (I was going to book-con).
-The day someone dies, they get a call from Death-Cast informing them that they will die in the span of 24 hours. When two boys, Mateo Torrez and Rufus Emeterio, get a call informing them of their upcoming demise, they – for two different reasons – decide to go on an app called Last Friend, where people who are going to die can make a friend that they can spend their last day with. When Mateo and Rufus meet through this app, they spend their last day together, changing their whole world in one day.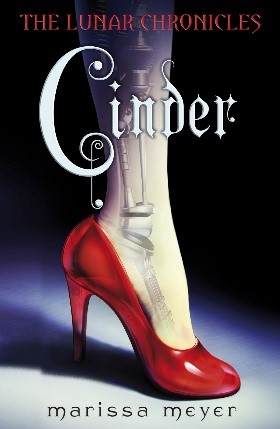 The Lunar Chronicles, by Marissa Meyer.
-The Lunar Chronicles is a series made up of 4 books, each one a spin on the classic fairy tales you have come to love. Each book introduces another main character, yet they keep the others. Cinder is about Cinderella, Scarlet is about Little Red Riding Hood, Cress is about Rapunzel, and Winter is about Snow White. However, this is a story where Cinderella is a mechanic cyborg, Little Red Riding Hood falls in love with the wolf, Rapunzel is a hacker trapped in a space ship, and Snow White fights back. I highly recommend this series. It is one you cannot put down.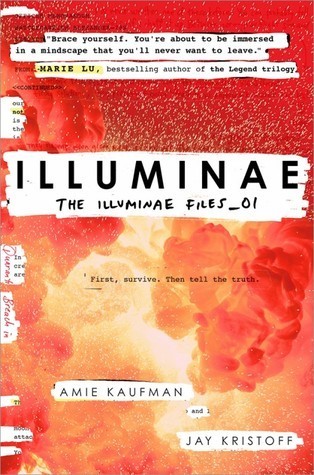 "Illuminae" by Amie Kaufman and Jay Kristoff.
Illuminae is not just a book, it is an experience. It is an epic, sci-fi trilogy that you will never forget. It is put in the form of flies and records, and each page is a masterpiece. I recommend reading the book and listening to the audiobook at the same time, because the audio book is amazing (it is like listening to a movie), and when reading and listening at the same time, it is like watching a movie.
-When two corporations who are at war over a small planet destroy said planet, the people on it must evacuate to different fleets. Kady and Ezra, two exes who are in a fight, are forced to fight their way onto them. As they must work on the ships toward survival, they learn of a deadly virus that is spreading, and of the secrets that the people in charge are hiding from them. And the AI which is supposed to be protecting them, turns against them.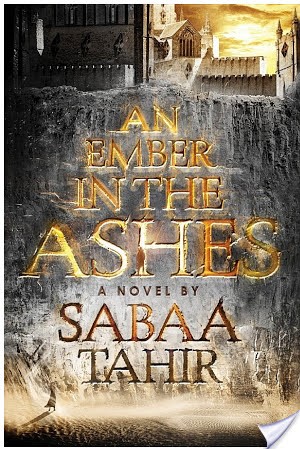 "An Ember in The Ashes" by Sabaa Tahir
-This is the series that got me through the post-book depression I went through after finishing Harry Potter for the third time. (It never gets easier, by the way). It is an amazing, compelling series with lovable, complex characters, and twists you won't see coming.
-Laia is a slave, and when her brother gets arrested for treason, she is forced to work with the resistance who promise to rescue her brother if she spies for them within the Empire's greatest military academy. It is at that academy where Elias, the school's finest soldier, is forced to live. He doesn't have a choice but for fight for them, and he is about to run away. He and Laia meet and make choices that will change the fate of the Empire itself.
-As the series goes on, the books only get darker, more magical, and more intense. One of the best fantasies, a must-read.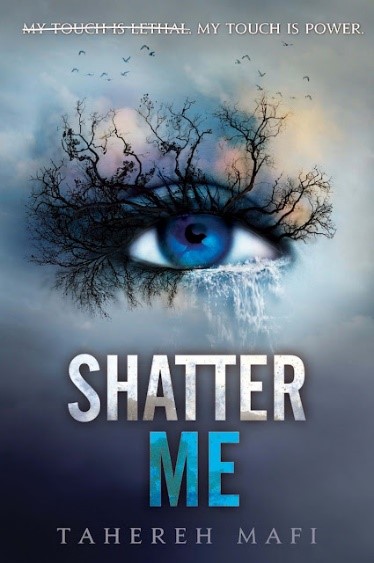 "Shatter Me" by Tahereh Mafi
-This series is amazing and heartbreaking. It has amazing character development, and I fell in love with characters I was not expecting to fall in love with.
-Juliette is just a girl, but her touch is fatal. Everyone she touches dies immediately, and because of that she is locked up and isolated from everyone. No one has ever cared about her because they feared her. Her own parents were fine with locking her up. When the Reestablishment, a corporation that promises to fix the dying world and instead turns it into a dystopian society, takes interest in Juliette, she must fight back.
-Make sure to read the novellas in between the books, they are very important, and you will regret if you don't.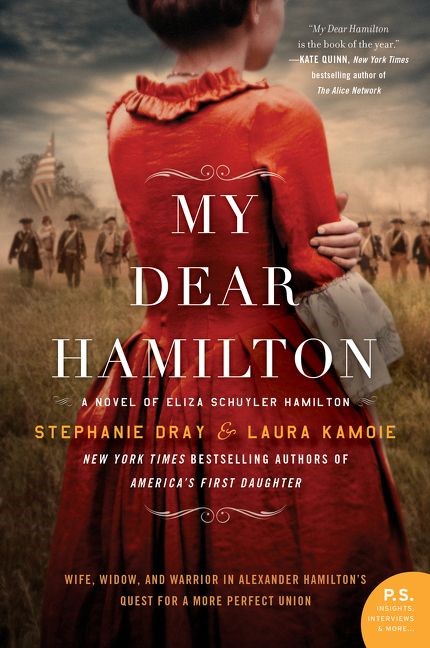 "My Dear Hamilton" by Stephanie Dray and Laura Kamoie
-Everyone talks about Alexander Hamilton, and when they mention his wife Eliza, it is mentioning her relationship with him. No one ever talks about Eliza herself. No one talks about her own accomplishments and how she survived the wars. How she handled all the enemies her husband had. How she handled being pregnant while her husband was at war. How she handled losing two children – one to death and one to insanity. No one talked about how she helped Hamilton in some of his biggest accomplishments. What she did even after her husband died.  This story does.
-This story is beautifully written, and it is one of the two books on this list that isn't young adult, (A Court of Thornes and Roses is new adult). This book was captivating and extremely easy to read. Eliza is displayed not just as a name that was briefly mentioned in a history book but was a real person with real emotions. The story is educational and simply something you must read, especially if you love history, and even if you don't.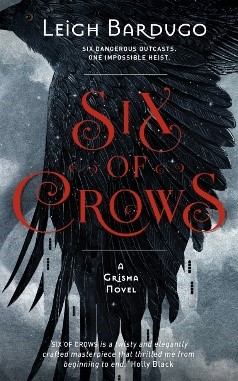 "Six of Crows" by Leigh Bardugo
-Six of Crows is an epic duology that is just amazing. They say you shouldn't judge a book by its cover, but Six of Crows is an amazing book and it has a beautiful cover. I know is seems odd that I am mentioning the cover, but I just had too, I mean- come on! It has colored edges! If that doesn't cause you to buy it, I don't know what will. But seriously, the story is just fascinating. The characters are complex with excellently woven developments, and the plot is strongly compelling.
-Kaz Brekker is a criminal, one of the worst. He is offered a chance of a deadly heist that give him more money than he thought possible. However, it is a heist that is nearly impossible, and will take the most capable of people. Even Kaz can't do it alone. "A convict with a thirst for revenge. A sharpshooter who can't walk away from a wager, A runaway with a privileged past, A spy known as the Wraith, A Heartwrender using her magic to survive the slums, A thief with a gift for unlikely escapes". Kaz and his crew have trouble getting along, but they may be the only people who can save the world from its destruction.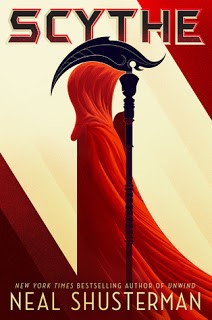 "Scythe" by Neal Schusterman
-Not only was this book extremely interesting, but it is also very thought inducing. This book really had me questioning the future, and moral philosophy. If you don't care about those kinds of things, the book is still very captivating, and the world is beautifully built.
-They live in a world with no hunger, disease, war, misery, or even aging. Humanity has conquered these things, even death. Someone can jump out of a window and wake up the next day good as new. But when no one dies of natural causes because they have been overcome by people, population will increase and never go down. To keep the population under control, there are scythes. Scythes are the only ones who allowed to end life, and they are above all laws. When Citra and Rowan are chosen to apprentice to a scythe, they choose to do it to give their families forever immunity to being killed. They must learn how to take a life and failing could mean dying themselves. They learn that living in a perfect world comes at a heavy price.
-There are MANY other books that I LOVE, but I only wanted to include books that I have recommended to people in the past and gotten positive feedback on.