California Implements Higher Minimum Wage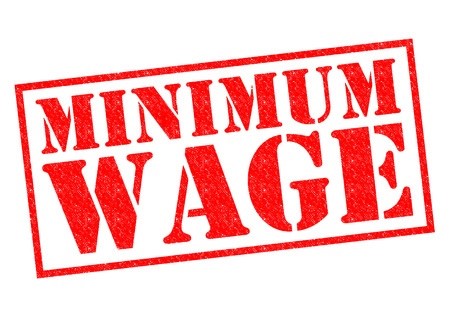 The State Assembly and State Senate of California approved a statewide $15 minimum wage. This makes California the first state to approve a statewide minimum wage change to $15. The measure will raise the state's minimum wage to $10.50 in January and to $11 in January 2018. After that, it will increase by an additional $1 per hour every year until it reaches $15, projected to be in 2022. If during this time, that California goes through a budget crisis, the implementation would be delayed or slowed. Small businesses with 25 or fewer employees are given an extra year to implement the increases. According to Kevin De Leon, pro tempore of the state senate, about 5.6 million Californians live off of minimum wage. However, there are those who believe that such a raise in the minimum wage is a bad idea because businesses will have to cut staff or close.
Julia Rivenburg (17') who works at the Port Tobacco Marina knows of the $8.25 minimum wage set in Maryland and thinks that its fine but it would be nice if it was higher. Hearing that California has raised their minimum wage to $15, she said that "it makes me upset to know that it is being raised for them since I want to make more money also." Joel Mulbah (17') does not know much of the minimum wage set in Maryland or California, but doesn't think that the California minimum wage should "be that high when the minimum wage around the country is usually lower."
California currently has a $10 minimum wage currently and is already among the highest in the country. California is currently tied with Massachusetts making them both second only to Washington D.C. which has a $10.50 minimum, according to the National Council of State Legislatures.