Don't Speed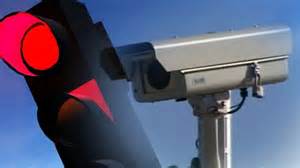 As another wave of upper-class students obtain their driver's licenses, it is imperative to remain aware of the latest updates pertaining to the laws of the road. In the Charles County area, automated speed enforcement cameras will be activated in several different school zones during the week of November 28 to December 2. The speed cameras use laser technology to detect speeding vehicles and capture a series of digital images of the vehicle. The cameras record the date, time, location and speed the vehicle is traveling. The areas where the cameras are currently placed include Smallwood Dr. at Wade Elementary School, Leonardtown Rd. at Grace Christian Academy, Marshall Corner Rd. at James Craik Elementary School, and Leonardtown Rd. at Thomas Stone High School. Of course, speeding cameras can be a nuisance to the average driver trying to get from point A to point B in a timely manner, however, it is unanimously agreed that they are a necessary component of managing safety out on the roads. "I definitely think they are a must, but my feelings toward them are kind of akin to that of a necessary evil because they can be inconvenient for a lot of people," expressed Logan Cotner (17'). Cameras are activated Monday through Friday, all year long, from 6 a.m. to 8 p.m. with the exception of Wade Elementary School which operates from 7 a.m. until 6 p.m.
Moreover, the consequences for operating a vehicle over the speed limit in or around a school zone entails the standard fine of $40 with no points. However, in this specific case, violators must be traveling at least 12 mph over the posted speed limit for the cameras to activate. In addition, the citations are not reported to insurance companies and the vehicle owner may elect to pay the fine or contest the citation in court. If the vehicle owner fails to pay the fine or appear in court, the Maryland Motor Vehicle Administration (M.V.A.) will be notified. If this occurs, the vehicle's registration will be flagged and subsequently, the ability to renew registration plates will be revoked. "It's nice that they don't add points to your record, but I don't want to just pay $40 because that's quite a bit of money," shared Eliss Childers (17').
In efforts to ensure that the new cameras don't work against drivers, the Charles County Sheriff's Office (C.C.S.O) has placed notification markers in the vicinity of all speeding camera areas. Also, they also review all photographs before issuing a citation. "It makes me feel better to know that they do review their findings before they issue out fines to drivers," remarked Symone Coates (17'). Currently, the C.C.S.O has a total of four mobile cameras that are moved every two weeks to various school zones in the area, including Thomas Stone High School at 3785 Leonardtown Road, Westlake High School at 3300 Middletown Road, Maurice J. McDonough High School at 7165 Marshall Corner Road, General Smallwood Middle School at 4990 Indian Head Highway, William E. Wade Elementary School at 2300 Smallwood Drive West, Berry Elementary School at 10155 Berry Road, James Craik Elementary School at 7725 Marshall Corner Road, Daniel of St. Thomas Jenifer Elementary School at 2820 Jenifer School Lane, Malcolm Elementary School at 14760 Poplar Hill Road, and Grace Christian Academy at 13000 Zekiah Drive. Conclusively, it vital that all drivers pay attention while driving past every school zone as speeding poses a threat to more than one's wallet—the lives and wellbeing of pedestrians and children. For more information on local updates concerning traffic cameras, be sure to visit http://www.ccso.us/.