Varsity Tennis Loses to Thomas Stone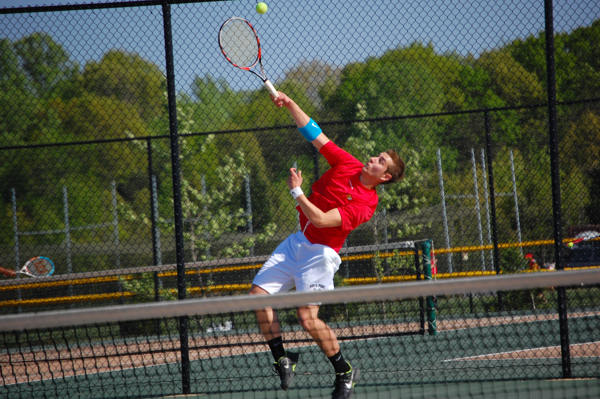 North Point's varsity tennis team went against Thomas Stone for the first time this season. The Eagle lost with a close score of 5-4 on April 26.
    The rain was a huge factor in the outcome of the mage, but the team was still able to work its hardest. "They were preoccupied with the rain," commented Coach Serpone, "but they are coming along and getting much better than earlier this season."
    Mike Dillon ('10) led the team courtesy of a 6-0 and 7-5 win during the first set of singles. During the second set of singles Cliff Strass won against his opponent with 6-0 wins. However, the scores began to wane as the game progressed.
    Sabeen Hameed ('10) and Muneeb Hameed ('13) pulled up the score during the first set of doubles with 6-0 and 6-2 wins. Jordan Ganz ('11) and Alex Creamer ('11) also helped the scores with 6-1 and 6-0 victories.
    However the girls were not able to pull their weight during the game. Averages brough the final score down to 5-4. "We still have a lot of work to do when it comes to fundamentals, "said Krystal Yhap ('11), "but being my first year, I feel like I played well due to the circumstances of rain."
    The team stands with an overall record of 5 wins and 7 losses.