As winter comes to an end, the regular winter sports season ends as well. Not all the teams are finished quite yet. They are either preparing for championships or battling their way through playoff games.
"Track season went really well for the girls and the boys have improved," said Mercedes Tillman ('13). She and the rest of the girls won the Southern Maryland Athletic Conference (SMAC) title once again. They also came in second place in the state finals. Tillman, as well as Danielle Baker ('13) and Denzel Hill ('13) won individual state championships. The boy's 4×2 relay team (Hill, Kyle Jones ('13), Malachi Sheppard ('14), and Desean White ('14)) also brought home a state championship.
The varsity wrestling team had another winning season. "The regular season went well; we went 13-1, just like last season," said Andrew Lohr ('13). The team came in second place in SMAC and fourth in the south region. "Those were major milestones we hit as well as goals that were achieved. I also took second in SMAC and fourth in the south region just like the team. We hope to put the six qualifiers on the state podium on March 2nd."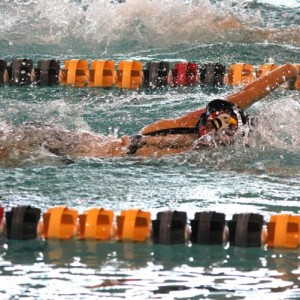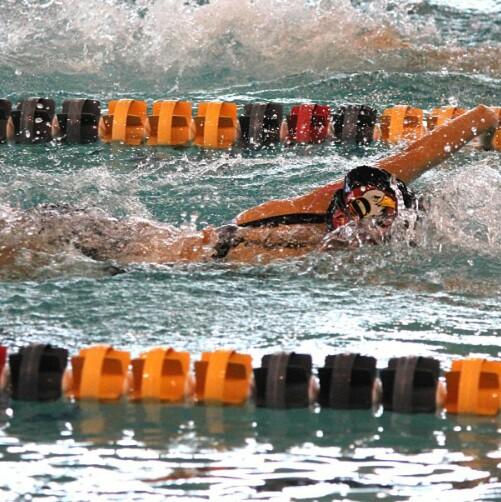 The boy's basketball team finished the season 21-1, but went undefeated in the conference with the one loss being to DeMatha. For every team the team beat, it won by at least twenty points. "It's been very fun to be with my team. It has also been very productive and a learning experience," said Matthew Bonds ('13). Their first playoff game against Glen Burnie was on the 28th. "We're going to play some very great teams in playoffs and we are going to take it game by game. We're looking forward to completing our goal and winning states."
The girl's basketball team had an even better season with an undefeated record including the playoff game it had on the 25th. According to the final scores of all its games, the team proves that it has not faced any real competition. The goal is to go further than it ever has and win the State Championship.
Speaking of an undefeated season, the boys swimming team went 9-0. The girl's team was close to doing the same exact thing, but Leonardtown prevented it from happening. Kelly Martin ('14) said, "It went really good for my first season out there. All my teammates and coaches pushed me to get better. I cannot wait to be back next year!"
The 2012-2013 winter sports season is over. For some this is their last sports season in high school. For others, they plan on returning next year and doing even better than before.