Senior Athlete Spotlight
Senior year. Everyone waits four long years for it to come and when it finally does, it feels so surreal. As an athlete, everyone dreams of what their senior night will be like, and how crazy it'll feel to be playing in the last home game of their high school sports career. Here is a glimpse into the thoughts of a few senior athletes and their feelings on playing in their last season.
When asked about how she felt about her last season, Sherry Cheng, volleyball player said, "I think our season could've been better, but it was sentimental. Every game was the last time you would ever play that school." Cheng plans on majoring in biology and then going to a medical school, possibly at Johns Hopkins. She's also looking into a division III volleyball program. Her advice to younger athletes is, "You have to motivate yourself to become better. Put in time, effort, and a positive attitude to become better."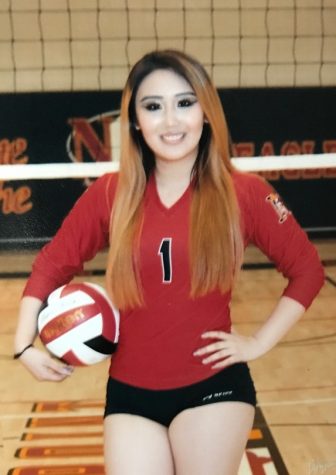 Football player, Jermel Ratcliff said, "It's an exciting moment to know that I get to spend my last time at home, on this field with the people I started this journey with, but it's also sad to say goodbye." He says that he does plan on playing football in college and he doesn't have any ideas of where right now. "I'm not sure yet, just keeping my options open." Ratcliff would like to say to younger athletes, "Enjoy every moment like it's your last because soon it'll all be over."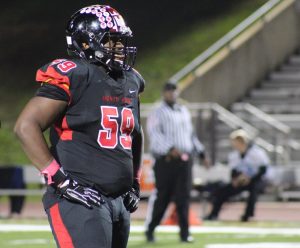 Jonathan Wallace, cross country runner and basketball player said, "It's bitter sweet, to be honest. I love participating and representing the school that I love. I'm going to miss my friends and relationships that I've built over the years, and I hope they'll last forever. Going into basketball season, I see as the highlight of my high school career. I'm going to enjoy it and make the memories last." When he graduates, Wallace has plans to play sports in club leagues, but he plans on focusing on his academics and his major. When asked what he plans on majoring in and what schools he's interested in, he said, "I'm planning to major in computer science and information. My dream college is the United States Naval Academy and my backup is the United States Air Force Academy. These two are very distinguished and honorable schools, and I hope to get into them." He says to younger athletes, "Focus on your academics first of all, and then your athletics. Whatever you participate in make sure you put 100% of yourself into it."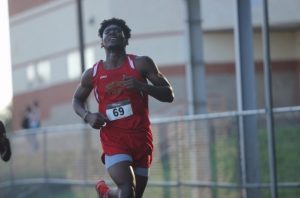 Volleyball player, Reagan Tuiasosopo said that she feels like "It's an accomplishment," to have played for four years. She also spoke about the other seniors that she played with the past few years. "I've grown up with these girls. A lot of us learned the sport together and formed close connections. And yeah, my season didn't go as planned, but everything happens for a reason. I still love my team, especially my seniors. No matter what, I'll still be the happiest when I'm on the court." Tuiasosopo plans on going to play volleyball at CSM (College of Southern Maryland) for a year or two and then transfer to a university and major in graphic design. She says to the younger athletes, "If you want to be a great athlete, you need to put in work on and off the court/field. Put in the extra work that no one sees because those extra workouts will set you apart from everyone else."
Good luck to all the seniors and their future endeavors in whatever they all decide to do.