Tribute to Muhammad Ali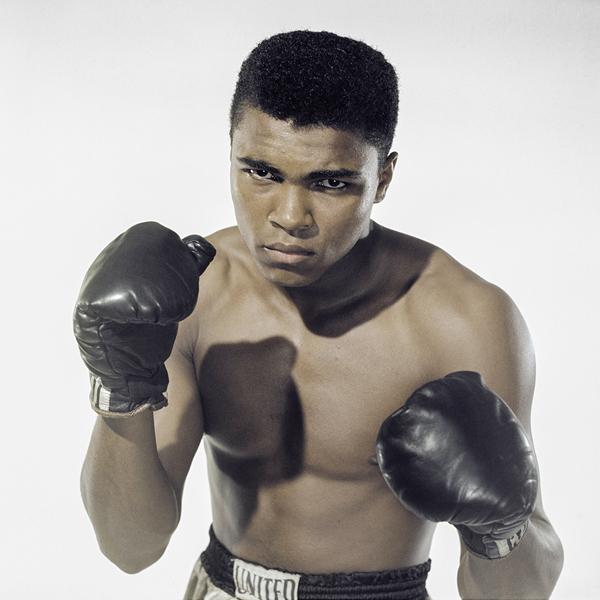 January 17th, 2017 marks the 75th birthday of one of combat sports' greatest talents in history, the late Muhammad Ali. Ali was born in Louisville, Kentucky in the year of 1942, and as a young child was never interested in the sport of boxing until his early teenage years, when he was influenced by a local police officer to take up the sport. Ali went on to hold an amateur record of one hundred wins and five losses, even earning a gold medal in the Light-Heavyweight division Olympic boxing in the 1960 Rome Olympics. Ali made his Pro-Boxing debut in the same year, against Tunney Hunsaker. He won via split-decision in a six-round bout. None the less, the reign of a legend had begun.
Muhammad Ali's career is perhaps most popularly known in relation to his trilogy fight series with fellow Heavyweight contender Joe Frazier. While all three fights proved to be some of the craziest "wars" seen in combat sport (even by today's standards), Ali was able to showcase one of his most identifiable fighting strategies (though he had already done so before his bouts with Frazier), "trash talking." UFC Commentator Joe Rogan has referred to Ali as "one of the greatest trash talkers of all time, along with Chael Sonnen and Conor McGregor." The banter between Ali and Frazier can't be described as anything less than incredibly entertaining, and there isn't a doubt in anyone's mind that it contributed to the popularity to the fights. It is no wonder their first bout was considered the "Fight of the Century."
The mark of a true legend stands when he is recognized by the majority of people as such. Muhammad Ali's reign is not only recognized by the average spectator, but by other "superstars." Conor McGregor, Mike Tyson, Floyd Mayweather, and many more have openly and with great praise recognized the talent of Ali. Muhammad Ali's accomplishments from the perspective of all combat sports will transcend the boundaries of time, influencing how they are conducted for as long as they remain in the public eye.