March Madness Has Begun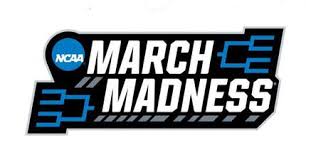 March madness has been in full swing over the past week. This year, the 64-team tournament has been full of upsets, and the sweet sixteen hasn't even started yet.  So many of the most unlikely of teams have been able to get wins this week that it has been reported that there are no more perfect brackets. The first of the upsets started on the first day of the tournament, last Thursday.
Number 11 Loyola-Illinois was playing against the heavily favored Miami Hurricanes, who were seeded at number 6. It was close throughout the entire game, the score being 28 to 28 at halftime. Loyola shot 47.3 from the field and made 8 three pointers. The game came down to the final seconds, as Loyola-Illinois scored a last second buzzer beating 3 pointer to seal the deal and advance to the second round. This marked their first tournament win since 1985."This game was okay, but over hyped," expressed sophomore Michael Foxx.
Loyola-Illinois and Miami were only one of the many upsets on Thursday. The number 7 Rhode Island Rams and number 10 Oklahoma Sooners also clashed in a game that would end many brackets on the first day. Despite having what many people consider to be the best player in the country in Point Guard Trae Young, the Sooners fell short to Rhode Island. Oklahoma simply couldn't stop Rhode Island's bench, and the Rams were able to put the game away in an overtime thriller.
On Friday, 13 seed Marshall and 4 seed Wichita State went head on. The Thundering Herd shocked Wichita State and the entire country. Marshall shot 46.7 percent from the field and made 9 three pointers. Despite the last minute of the game taking 18 minutes and 26 seconds to complete, Wichita State just couldn't pull through as they fell short, 81 to 75. This became Marshall's first tournament appearance since 1986 and their first tournament win in school history.
The greatest upset of the tournament so far might even be the greatest upset in the history of the tournament. On Friday, the number 16 UMBC Retrievers defeated the number 1 Virginia Cavaliers. This was the first time ever that a 1 seed lost to a 16 seed. Not only did the Cavaliers lose, they lost badly as the Retrievers ended the game with a 20-point advantage."This game was pretty good. UMBC was very underestimated," commented sophomore Jarred Wade. UMBC played fast and aggressively and were able to out hustle Virginia for much of the second half. They shot 50% from the three point line. The final score was 74-54. This game, much like the Loyola-Illinois and Miami game, entered halftime with a tied score.
This year's march madness has proven that when it comes to sports, anything is possible.