Fire at Soccer Stadium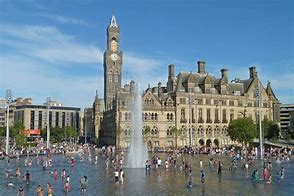 What is the worst disaster you heard of in sports? On Saturday, 11 May 1985, the Bradford City Football Club had a horrible disaster. As fire engulfed the Mian Stand at the Valley parade, it killed about 56 supporters. One small disparity can cause harm to others around you.  
You may be wondering what exactly caused this situation? Well, the cause of the situation was by a fan who put out his cigarette or match in a polystyrene cup and dropped it between the floorboards. This is considered one of the largest tragedies due to this not being common in games. Late in the first half, smoke was spotted in the old stand and the fire brigade was called. Evacuations started to occur within the first few minutes and resulted in the match being abandoned. About 11,000 people witnessed the tragedy occur and saw the stand go up in flames. In result, this tragedy caused the loss of 56 lives and more than 200 people were injured. This ultimately effected the sport culture and the way the stadiums may function. 
The disaster led to new safety operations in UK stadiums. One of the new safety procedures was the banning of new wooden grandstands. Grandstands are usually the main seating for the spectators to get the best view to watch the event. The non-wooden grandstands were a positive investment because they were not as flammable as the wooden grandstands so therefore their safety were more secured.  This redevelopment caused the safety procedure to be much higher and as a result, Bradford City continues to support the burns units at the University of Bradford as one of its official charities.