"Powerhouse" Girls Bring Z Club to North Point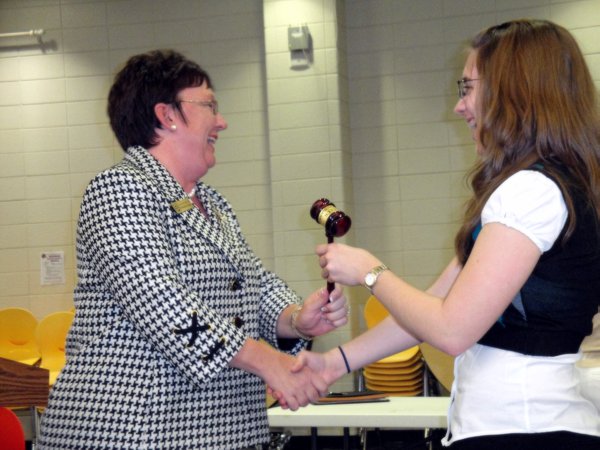 Z Club. The name itself evokes a certain air of mystery, leaving the mind to wonder what exactly this group is all about. The Z Club was founded in January of 2010 and is based on the goal of raising awareness for and combating major issues facing women locally, nationally, and worldwide.
"We take that focus and zero in on our School and County, and use that to raise international awareness," said Ashli Haggard ('11), Z Club founder.
The objectives of the club are service to the members' school and community, as well as better international understanding and the development of leadership qualities.
The group is part of a larger organization, Zonta International, founded in 1919. Zonta's membership is comprised of female professionals working to advance the status of women worldwide through service and advocacy.
This Z Club is the first of its kind in Southern Maryland. Haggard, whose mother is the 2nd Vice President of Zonta of Charles County, remarked, "I knew there were some real powerhouse girls at North Point and thought if there was a school who could get this club started and keep it going, it would be North Point!"
At school, the club will focus on spreading its message to all students, both male and female. For Domestic Violence Awareness Month (in October), it will host a seminar on teen dating violence.
"We have several professionals who focus on adolescent relationships coming to speak and run activities to help girls cope with violence and help themselves or a friend get out of a violent relationship. Be on the look out for more information next school year!" said Haggard.
The club will also screen movies featuring "powerful women in action" for the viewing pleasure of both boys and girls starting in the 2010 – 2011 school year.
"I would definitely consider joining…It sounds like a very beneficial club," said Siarah Beall ('13).
Z Club meets on the second and fourth Wednesdays of each month in Ms. Spence's room.