German Exchange Student Reflects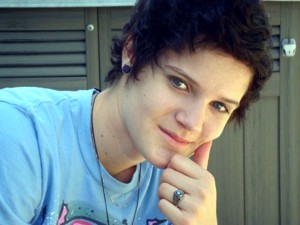 As we end the school year we say goodbye to friends that are moving to other parts of the United States, but for some going to visit their friends that are moving means going to another country.
Leonie Bishoff ('10) is a German exchange student here at North Point and is returning to Germany in early June. Before she leaves Eagle Eye caught up with here to ask a couple questions.
Where in Germany are you from?
I come from the south-west, it's called Tuebingen.
What is the most asked question about you being German?
They ask me about the beer festivals (Oktoberfest) and the German sausages.
What are some of the differences in American and German schooling?
We don't choose our subjects. We have week schedule and no A and B days.
As we have HSA's and AP tests what equivalent do you have in Germany?
We have the Abitur, it includes our grades over two years and a final written and oral exam.
How long is German school each day?
It's very different. It regularly starts at 7:40am, some days later. School ends…. whenever. Sometimes at 11 o'clock, sometimes at 5 o'clock. I have 34 hours a week. I have to do a lot of work myself when I get home.
What are some of your favorite after school activities?
I love to hang out with my friend after school, playing guitar, listen to music and try to take over the world. Just Kidding.
What are you going to miss most about America?
I'm going to miss my friends and all the amazing people I met over the year!
What are you dying to get back in Germany?
I'm dying to get my family and my friends back and of course the German food!