Top Five Things To Do During NEST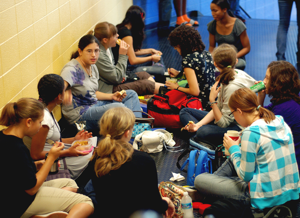 1. Catch Up With Friends
For many students, sports, homework, and extra-curricular activities seem to take up the majority of their free time after school. Hanging out with friends often falls by the wayside. However, with NEST, socializing has made a comeback. Students find it easy to find a stairwell, hallway corner, or classroom to claim as their own space where they can congregate, share the latest North Point happenings, and relax. School shouldn't be all about studying – there's time for some fun too.
2. Join a club
Do something entertaining, spend time with people with similar interests, and build that college resume. Why wouldn't students go to club meetings during NEST? NorthPoint is a large and diverse school, and accordingly, has a wealth of organizations available to students, from Eagle Eye to the Model United Nations and the Gay/Straight Alliance to clubs focused on Scrabble, comic books, and the weather. With ten thirty-minute periods of lunch a week, becoming a member of a club still leaves plenty of room for other NEST-time pursuits.
3. Get some extra help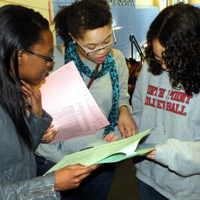 For students, doing well in a class has never been so easy. NEST allows them to meet with teachers and get tutoring or tips on how they are doing in a class and where they can improve. Most teachers can be easily found in their classroom on any given day and all make their weekly NEST schedule known to their students. More than ever, doing poorly inclass is a problem that students have the tools to solve
e.
4. Get that homework done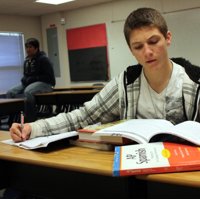 It may seem like doing homework during lunch is a recipe for unnecessary boredom – why choose work over fun? But getting school assignments done between 11 and 12 is the perfect way to free up space during those precious after-school hours. Instead of getting home and hitting the books, students can hit the computer, video games, or the great outdoors.
'
5. Step out of your comfort zone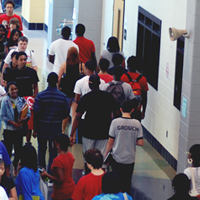 There are nearly 2,200 students at North Point, of every background and personality. NEST, the only time when all students and staff can congregate freely, is the perfect opportunity for students to expand their horizons and meet new people. Take the time to stop and join interesting conversations with strangers or venture onto new paths – that's what high school, and life, is all about.