In for the Long Run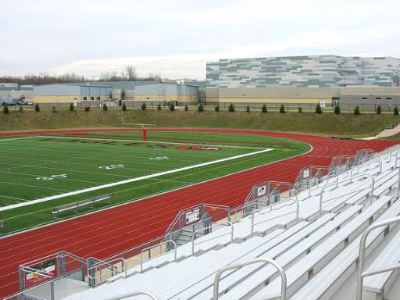 They come running around the track with smiles on their faces. Not always because they won a race, but because of how much fun the team has together. All the bright smiles come from the athletes on the Unified Track team.
Unified Track is just like any other track team except it blends together kids with disabilities and athletes who are just as passionate about track as they are about kids with special needs.
Every year during the spring sports season, running athletes gather together to enjoy an extracurricular activity where they make new friends every year. Unified track is a way to give every athlete an opportunity to get involved in track whether on foot or in a wheelchair.
The whole team comes together as one to help each other, but also have a little fun competition together like any sport. They cheer each other on when they see their friend come across the finish line and the team learns to understand and accept each other better as the season goes on.
The events are similar to those of the standard track and field events. They include javelin, where a light spear is thrown into the air to see who can get the farthest distance and shot put, where a very heavy ball is thrown as far as possible. The team also competes in dashes and relays where they run their fastest to or their farthest to beat out their competitors. Together, the team competes against other high schools in the county. They also have practices where their coaches, Mr. Leonard and Ms.Cheney-Heiser, encourage the team. "We like to see the athletes try their best," said the coaches.
Together this year, the Unified Track team will reach new goals together as a team in the hopes of making it to the state finals.