What came out of January?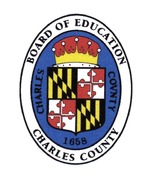 The Board of Education presented their annual resolutions to CCPS this January. During the meeting held on January 12, the Board of Education presented four resolutions for all CCPS students and staff. Resolutions are presented annually and for the year of 2016, the Board has presented Black History Month as one of the four. That the school system   highlight Black history with the theme of 2016 as "A Century of Black Life, History, and Culture" so that schools implement activities to educate students on Black history. Accepting the resolution at the Board meeting were General Smallwood Middle School eighth graders Leila Evans, Nikell Fitzgerald and Devontea Johnson. Board member Margaret Marshall presented the resolution on behalf of the Board.
According to the CCPS Press Releases, the Association for Career and Technology Education designated February as Career and Technology Education Month. CCPS will highlight its career and technology education programs Feb. 1-29 to focus on the student development of skills, leadership and efficiency consistent with an exemplar work ethic. Accepting the resolution was our very own Olivia Hoy (16'), Alyssa Raqueno (16'), Edward McNeil (17'), and Marco Viray (18').
The area of teaching the Gifted and Talented (GT) has also been recognized in the month of February and implements the opportunities for outstanding students. According to the CCPS Press Release, Gifted and talented students are defined as those who have outstanding talent and perform, or show the potential for performing at remarkably high levels of accomplishment when compared to their peers. Board member Mark Crawford presented the resolution to Joseph Perriello, a learning resource teacher at William B. Wade Elementary School and Connie Mattingly, a learning resource teacher at Walter J. Mitchell Elementary School. Also accepting the resolution was Mitchell fifth grader Steven McPhee and Wade fifth grader Kaelan Parkin.
The fourth resolution presented at the meeting was for National School Counseling Week during February 8th through the 12th. This will shine light on the efforts of our counselors who aid in more ways than one. The CCPS counseling program supports the school system focal points of academic achievement, personal responsibility and career readiness. The counseling program also supports diversity and lifelong learning. Board member Michael Lukas presented the resolution to Janice Taylor, school counselor at J.P. Ryon Elementary School; Alicia Jones, supervising school counselor for CCPS; and Connie Ward-Johnson, school counselor at Wade.
The Board of Education presented these four resolutions for 2016 and will continue to provide an academically challenging education.