A Passion For Creativity
Hang on for a minute...we're trying to find some more stories you might like.
For four years, senior, Natalie Anthony, has expressed her love
for art by advancing in all her art classes. Anthony is one of many students trying to better her talents and achieve success. Since she could hold a pencil, she has been into art. "My mom was really artistic, so she would always have me and my brothers drawing, reading and writing," said Anthony. "Also, my mom didn't have me in a lot of sports, so art has always been my thing."
For Anthony, her love for art is a way for her to visually express her feelings and emotions. Having a bad day and being able to come home and paint to relief stress is something she likes about her talent. The stroke of a paintbrush or the sound of a sketch being drawn in a notebook can be therapeutic. Young artists nowadays are very stylish as well and tend to have very noticeable looks compared to others. Fashion tends to tie into art in many ways. "The way you dress is a visual representation of yourself, so I do think my style has to do with my love for art," said Anthony. As with fashion trends, there are also art trends and artists who are inspired by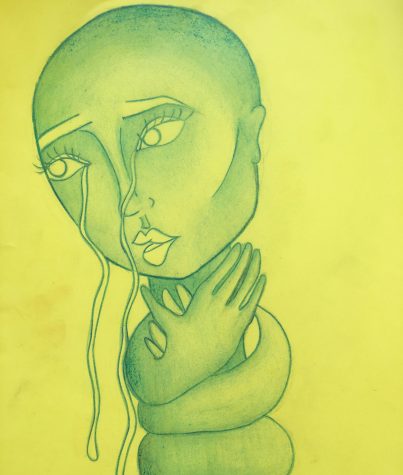 other artists. Anthony would describe her style as flashy but urban. Flashy accessories and shoes are the main focus when creating her looks. "If I see something I like, I'll wear it, even if it's something I usually don't wear often," said Anthony. "I get my clothes from a lot of different places,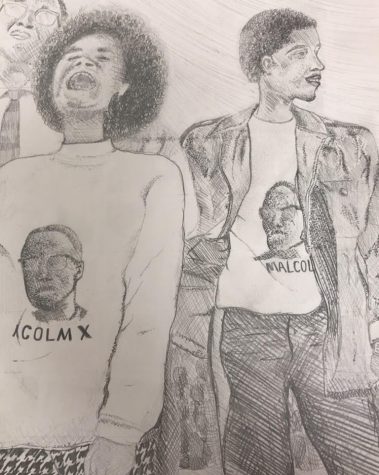 including a lot of thrift stores."
Now that she is a senior, she has thought a lot about her future plans. Being in the Graphic Design STI has led her to have a broader idea of what she is capable of doing in the future. "I want to live in NYC and definitely want to try to attend a school up there," said Anthony. "I don't have one thing I would like to do. I'm interested in things like graphic design, journalism, and photo. I would like to try everything out." She has recently applied to Parson The New School, FIT, Pratt and SVA, which are perfect schools for the careers she wants to pursue. Natalie has a bright future ahead of her and won't let anything get in the way of her aspirations. "I'm looking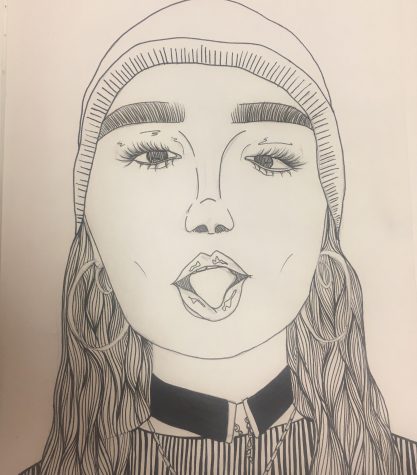 forward to graduation June 2, and I'm ready to become self-sufficient and to start something I love," Anthony commented. Natalie continues to work hard in becoming a successful artist and will let nothing get in the way of her path.