Who's the rapper everyone is talking about?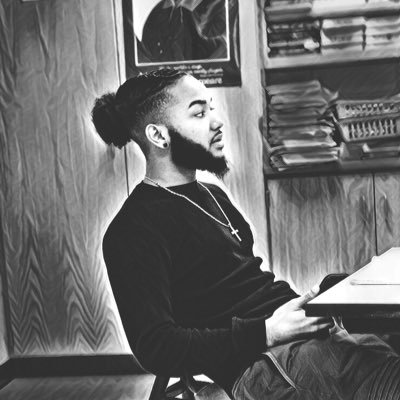 Dejah Marie, Staff Writer
March 28, 2017
There are plenty of students whose talents should be recognized. Junior Michael Stallworth is one of those students. Stallworth is an aspiring rapper who first noticed his talent when he was thirteen years old, and he now likes to consider it his future career. He was inspired to start rapping by his father, who encouraged him to "rap or write his own lyrics." Now Stallworth has taken his aspirations more seriously. Stallworth raps because it is simply something he loves. He believes through tough times he can help others on a global scale. He also says, "Music is seen as therapy, a way to express your feelings or even a way to cope." In his eyes, music is his life. In the future, he plans to change the rap game by having his own unique style of rap like "Tupac, Kendrick Lamar, J.Cole, Eminem, and Biggie." Stallworth writes his own lyrics, the instrumentals he uses are from YouTube, and he plans to build a team who can make beats for him in the future. Some of his favorite lyrics are "Prove wrong everyone who said I couldn't. Telling me I wouldn't. I guess I 'ma prove them wrong. Prove it. Yeah I do it," which were written at a time of discouragement in his life. He lives by his own quote, "Expect to fail, embrace it, because when you expect to fail you equip yourself with the necessary tools to prepare yourself to win." He has also taken many steps toward his career by creating a large following, making recorded music, and making a name for himself.  To help make a name for himself, he has performed at "Fast Eddies", across from Andrews Air Force Base, and he plans to do more. When you listen to his music, you can expect empowerment, joy, love, and sadness. For Stallworth, family and friends can put you in the correct situations, but none of that means anything if you do not want success for yourself. There are hidden gems lurking around the halls that have talent waiting to be recognized. All they need is a little exposure, support and courage like Stallworth. For many who are interested in his music, you can find him on his Twitter (@Kid13Prada) or his Soundcloud (MikeOnaMic).