Choir and Culinary Go to the Board
On Thursday, December 14th, the Eagles men's choir caroled all throughout the area,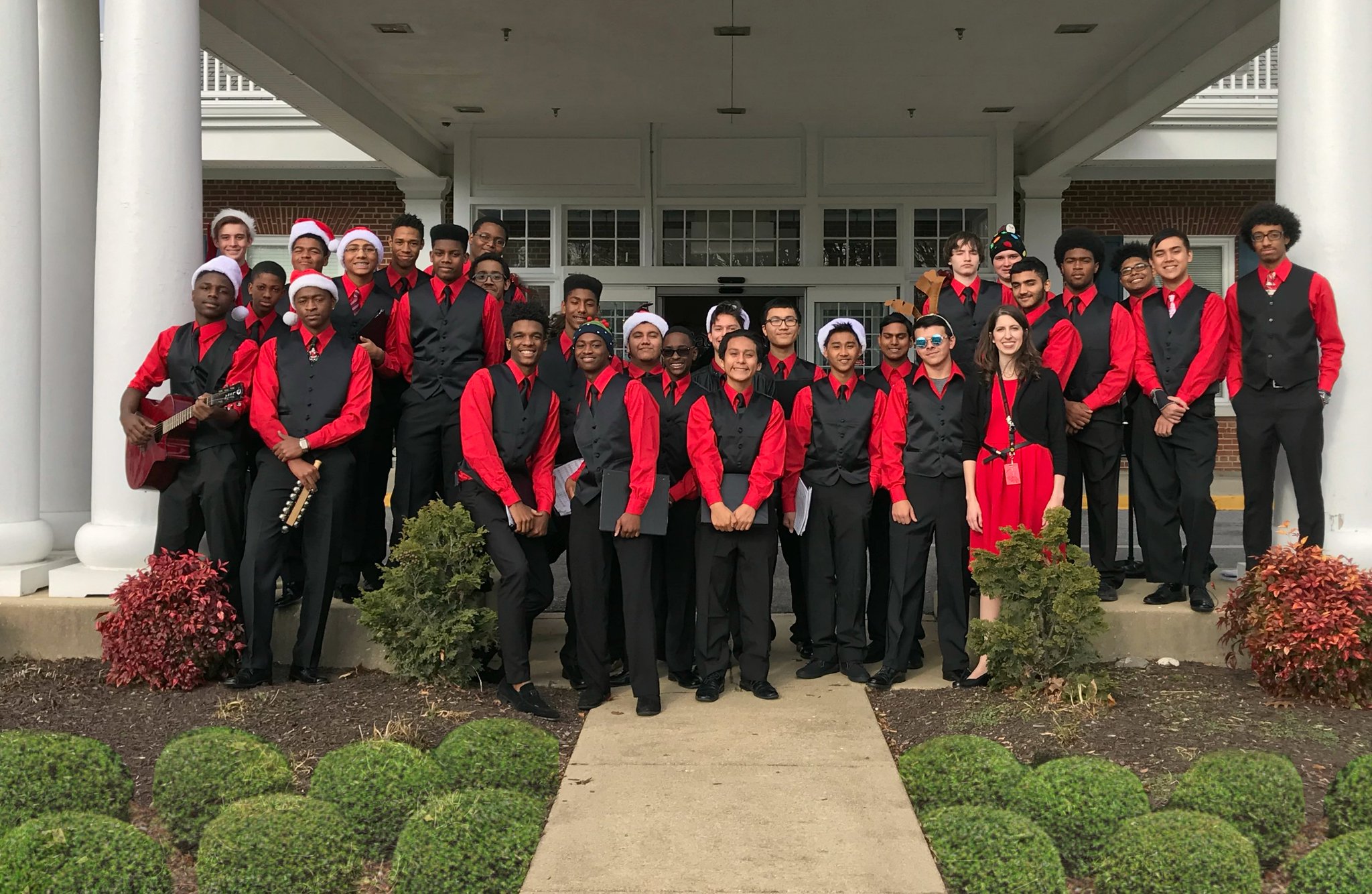 spreading the Christmas joy. The guys went to La Plata to visit the elderly at Sage Point, and sung classic Christmas jingles. To be even more festive, the choir wore Christmas ties and red candy-cane suits.
"It felt good to bring smiles to the elderly," Jaquan Day said after singing to the people at Sage Point.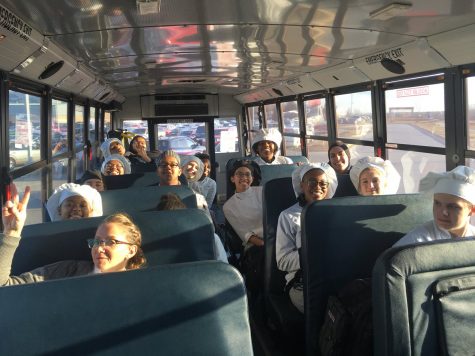 That's not all; the choir also set out for the Board of Education. They were accompanied by the culinary department as they provided a barrage of festive treats.
While the men's choir was singing Christmas classics, culinary was cooking up some luxurious meals. For the appetizers they had crab dip with pita bread, smoked salmon, and deviled eggs. For the main course, they came with turkey covered in gravy, mashed potatoes, ham, collard greens and a salad. To top it off for dessert, they accommodated the board with sugar cookies, chocolate chip cookies, chocolate cake and angel food cake.
Click here, https://twitter.com/twitter/statuses/941384856084402178 to see a clip of the choir performance.