Bus Accident This School Year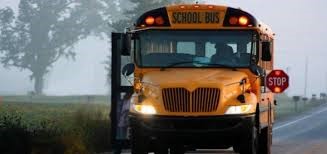 Hang on for a minute...we're trying to find some more stories you might like.
A very tragic and unforgettable event occurred in Charles County, Maryland. On Tuesday, November 27, 2018, seven year old Skyla Shirriel was struck but a truck while getting off of the school bus. The accident occurred near the intersection of Oliver's Shop Road and Leonardtown Road in Bryantown. The driver of the truck allegedly passed by the bus after the flashing stop sign had already been activated, hitting Skyla. She was transported to the hospital unconscious and suffering head trauma. As of the last update posted on January 2, 2019 by the Southern Maryland News Net, she is making great progress. Skyla is now able to walk with assistance, read cards from her classmates, and has even FaceTimed her class. This tragedy has left many families and students shocked and taking more caution around roads.