Orchestra Performs in Spring Concert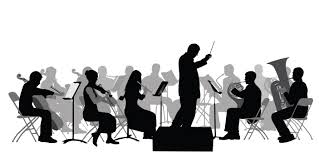 On May 9th, North Point High School's Orchestra held their spring concert, concluding their activities for the year. The program was aptly named "Oscar and Tony," as many of the songs they performed won an Oscar Award and/or a Tony Award.
The night of the concert started out with Concert Orchestra, comprised mostly of underclassmen, and they played three songs. The next group that performed was called "2B," which contained a variety of students from different grades. After their performance, a short intermission of ten minutes occurred.
Lastly, Chamber Orchestra performed several pieces, which were: Reverie, Transylvanian Tango, Perseus, Schindler's List, Brooke Green Suite, and Choreography. During Transylvania Tango, saxophonist and Jazz Band member, John Canonizado, came up on stage and played for a moment with the orchestra.
Before the last performance of the program, seniors Amara Gammon and Daniel Gonzales spoke to the audience, along with thanking Mr. Monk for such an amazing last year in orchestra. Gonzales' speech was very heart-felt and emotional, conveying the gratitude and sentiment that he and the other seniors in Orchestra felt for their awesome band and orchestra director. Finally, he presented a gift to Mr. Monk from all the seniors who will be graduating soon: a mug with a picture of all of them on it from their last festival. This moment was very touching for the students and Mr. Monk, along with the parents there to support their children.
To conclude the concert, Chamber Orchestra beautifully finished off their performance by playing the iconic Pirates of the Caribbean theme. The concert was beautiful, and everyone played beautifully. I recommend everyone to try and attend a concert at North Point when given the chance.