Eagle on the Street: What will you miss most?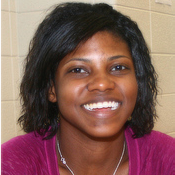 As we prepare to send our second class off into the world, we take a look at what the class of 2010 will miss most at North Point High School.
Taryn Lowery thought back to freshman year and how easy it was with English being her easiest class. "Independent reading was way easier then than it is now." Lowery says she will miss volleyball and the team camaraderie and how they grew together through the years.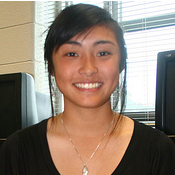 Julia Park will miss her friends, the structure of high school because in college you have so much more responsibility. Park also said that the size was wonderful because you already knew so many people and that lunch was cheap.
KJ Bennett will miss Jess' volleyball games and hanging out with his friends. When asked about academics his favorite teacher was Mr. Serpone while his favorite class was English literature.
Julianne Wiegand is quoted on missing the stadium lights even though they were not there her senior year.
Sabeeh Hameed said he will miss his friends, sports, coffeehouse, and his teachers.
Desmond Adams said "not the lunch" when asked at first, but later opened up and said that the easy access to teachers and resources was wonderful here.