Joshua Hurst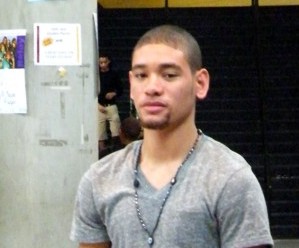 Tell us a little bit about yourself.
I'm a senior. I like to play basketball. I play in the AU Team of southern Maryland. I am in the Electrical Construction STI. My favorite kind of music is both R&B and Soul.
Describe your style.
I like Urban Outfitters and like to follow that look. I'm into the Urban thing. I don't wear too much jewelry, maybe just one necklace.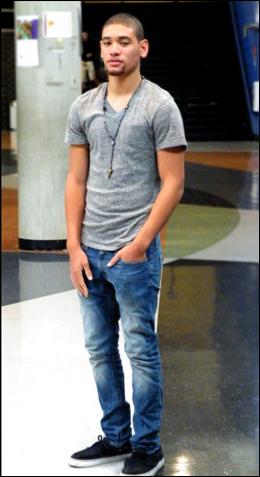 What is your biggest influence?
My biggest influence is brother and Kanye West. They are very fresh. Kanye West just wears whatever he wants and I like that.
What is you favorite place to shop?
I really like Urban Outfitters. You can never go wrong with Pacsun, they always have everything. I like Banana Republic. I go to the H&M in Annapolis.
What is your current favorite color?
GREEN!
What is you next must have item?
I want these Nike Junk Blazers that just came out. They are orange and black.
What is your biggest splurge?
SHOES!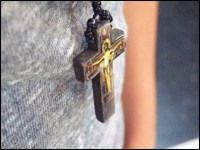 What would you tell a student seeking fashion advice?
Don't be scared to be unique and wear what you want  no matter what. Be Yourself.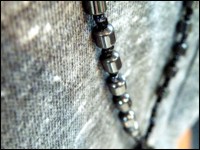 What do you think North Point fashion will be like in 2020?
OH Man, everyone will probably have silver jumpsuits. There will probably be foil everywhere.
Any thoughts on guys in skinny jeans?
I don't think there is anything wrong with it. They can be kind of constricting. I really like things that are fitted, nothing that is baggy or too tight.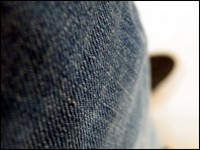 What should we ask the next student?
Do you have any regrets?
The last student asked: Do you want to be famous like Taylor Swift or Lady Gaga? If so, you should join the North Point Illuminati.
No, I don't want to.