Is Your Name on the Wall?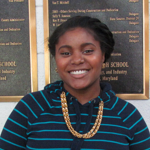 "Eagles Who Care" is an incentive program for students to recognize each other for being awesome and caring individuals. It's a way for students to see that it's okay to demonstrate caring and kindness for others. Many of us have seen the stories in the news about bullying, and the NPHS Administration and Staff want to send the message that our North Point students really are "Eagles Who Care" and we're proud of them. Tell us about a student who you  think really cares about others, and we'll enter their name and yours in a drawing at the end of the month. Fill out a nomination form at the Media Center.
This month's Eagles Who Care are:
Feel free to comment below with ideas for this incentive program's new name!