Eagle on the Street: What are you thankful for?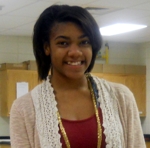 Ivett Contreras, Staff Writer
November 20, 2011
There are so many things to be thankful for, such as life itself, friends and family or maybe just the turkey! Whatever the case, as Thanksgiving approaches, students are appreciative of what they have in their lives.