Eagle on the Street: How do you feel about NEST possibily ending?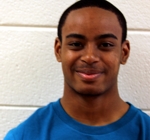 Emily Garcia, Staff Writer
December 14, 2011
By now, everyone has heard that NEST is in danger of being discontinued. This is a very touchy topic, and everyone has a comment about it.  The Eagle Eye went to the streets to get students' opinions on how they feel about NEST possibly being taken away.