Eagle on the Street: What are your favorite Holiday traditions?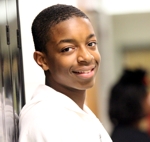 Murugi Thande, Photography Editor
December 18, 2011
As winter break quickly approaches, many look forward to indulging in their favorite holiday traditions- whether they are traveling, relaxing, or spending time with family and friends. What are the Eagles' favorite traditions?