Eagle on the Street: What is your ideal Valentine's Day date?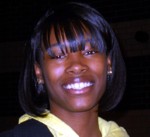 Alexis Javay Frye, Student Life Editor
February 13, 2012
The annual holiday of red roses, candy hearts, and sappy romantic movies has arrived yet again. For North Point's love birds, the Eagle Eye went out and asked students what their ideal Valentine's Day date is. Procrastinators can take note – there is still time to plan something for that special someone.