Eagle on the Street: What do you miss most about elementary school?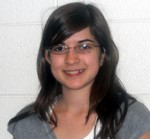 Emily Garcia, Staff Writer
February 22, 2012
High schoolers have a lot of stuff to do: projects, reports, homework, classwork, and more. But… remember elementary school? When everyone got to play on the playground, and everyone had the same class? The Eagle Eye went to the streets to see what North Point students miss most about those good old days.