Senior Wisdom: Alexander Hannah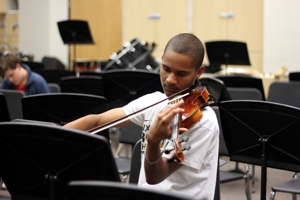 1. Name: Alex Hannah
2. Claim to Fame:
– Musician – Violin, Piano, Guitar
3.  What are three things you learned in your time at North Point?
-What a true friend is
-The benefit of hard work
-How to be a good musician
4. What's one thing you regret?
-Not pursuing valuable relationships
5. Where are you going next year?
– The Conservatory of Music
6. Where Do You See The Class of 2012 in 20 Years?
              – Successful, accomplished and matured