Senior Wisdom: Benjamin McKnight III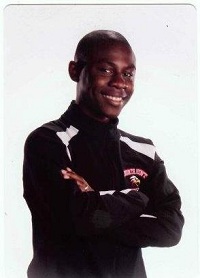 1. Name: Benjamin McKnight III

2. Claim to fame: The Twitter Debater. I tend to get into arguments with other users on Twitter, whether it's about something they said or something I said. While I take my discussion seriously, other people find it amusing.
3. What are three things you learned in your time at North Point?
Every year matters
Your future isn't guaranteed to be how you planned it
Nothing you say goes unheard
4. What's one thing you regret? That I didn't apply myself academically as well as I should have freshman year.
5. Where are you going next year? South Carolina State University in Orangeburg, South Carolina
6. Where will the Class of 2012 be in 20 years? Back at North Point for our 20 year reunion.