Question 7 Deals Maryland a New Hand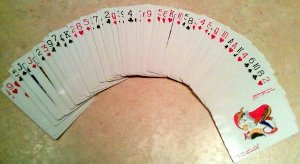 When the voting drew to a close, many people were unsure of what to expect from this year's election.  But by the end of the night, it was announced that the President was once again Barack Obama. For Marylanders the election was also about the seven ballot initiatives that that would lead to changes in state law.  All seven questions passed, including the hotly debated Question 7. It proposed the idea of a casino being built in Prince George's County.  Supporters argue that the casino would create jobs and that some of the money would go back to the schools.
Question 7 promises money for education for the state of Maryland.  However, there are multiple feelings towards the casino coming into Maryland.  When it comes to building the casino, "the jobs that the casino will make are going to be short term jobs, not the long term jobs that we need," Mrs. Johnson commented.  There is also no way to insure that "those jobs aren't filled by workers from outside of Maryland," Mrs. Koenig added.  Many people are concerned that the casino idea may rest on false promises and the money may not go towards education, as it has been advertised.  "There is no direct guarantee that some of the money will come back to education," Mrs. Koenig stated.
There are also people who believe that Question 7 will be a good choice for Maryland.  "If the money comes back to education then that's great," Mr. Campbell, a United States history teacher, said. "People who are going to gamble will gamble regardless, so I say keep that money in Maryland."
While Question 7 has passed, considering all of the debate that has surrounded this issue, Marylanders will surely keep an eye on how the casino revenues are used by the state.