Starting a New Chapter: Science National Honor Society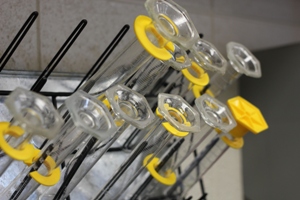 During the month of February, the National Honor Societies begin sending out those ever-desired invitation letters to the chosen few. As students scramble to prepare résumés and get letters of recommendation from their various teachers, a new honos society has arrived at North Point: the Science National Honors Society.
The Science National Honors Society (SNHS) honors, rewards, and recognizes US high school students who excel in the sciences.  Created in 2000, the SNHS has now spread to more than 720 chapters in 41 states.
The requirements for membership at North Point include GPAs of 3.5 overall and in science-specific courses.  Potential members must be in the junior or senior class and have been enrolled in at least one honors or upper level science class during or prior to their junior year.  Additionally, there is an application process and an essay that will accompany the application.
Though being invited is not an easy task, the benefits have been shown to be valuable. SNHS members build skills relating to problem solving, collaborative thinking, and interacting with scientific professionals through the activities and chapter requirements. Additionally, the Society provides scholarship opportunities to graduating seniors pursuing a college major in the math, science, or engineering fields.
"The SNHS provides students with the opportunity to explore scientific topics with their peers, as well as develop contacts and relationships with working professionals in scientific careers." commented Ms. Harner, one of the two sponsors of the society. "With scientific and technological advancements being made every day, it is important to encourage and provide opportunities to students who are interested in science and science related courses."
Due to being rather new at North Point, the SNHS is somewhat overshadowed by the existing honor societies, but the sponsors have high hopes that it will soon gain recognition rivaling the levels of the National Honor Society. With student's successes in science waiting to be discovered, don't be surprised to find one of those coveted invitation letters waiting to be opened.