Atlanta Wins At The Golden Globes
Sunday night, Donald Glover, the writer and producer of Atlanta, took home the Golden Globe for Best Actor in a TV Comedy or Musical and the award for Best TV Series Comedy or Musical. Glover made a shoutout to rap group Migos, which caused some confusion in the crowd of Hollywood's top actors. "I really wanted to thank Atlanta and all the black folks in Atlanta," Glover said, "I really wanna thank the Migos, not for being in the show, but for making 'Bad and Boujee.' Like that's the best song ever." While many saw it as a head-scratching canny move, others knew exactly what he was talking about and called him legendary for the shoutout. "Donald Glover is honestly pure talent and he deserved the recognition. Atlanta is a great representation of culture. The fact that even I can relate to it makes it gold. Black community needed something so raw and real as this," said Kristin Wood (12').
Atlanta just recently premiered last fall and generated a huge following among black youth who could relate to the show.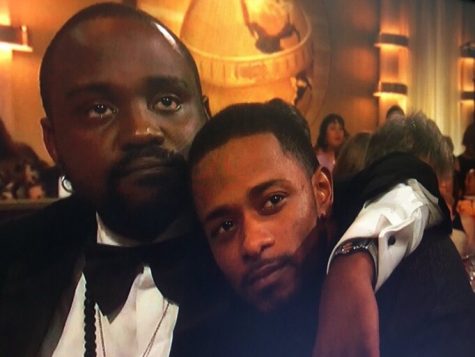 Glover stars as "Earn," a Princeton dropout trying to support himself and his family (including his young daughter) by acting as a manager to his cousin, emerging rapper Paper Boi. Earlier last year, Glover told New York Magazine, "I wanted to show white people, you don't know everything about black culture." In fact, in an almost unheard of situation for TV, all of the show's writers are black. The comedy feels real, as it explores the opposition and parallels of the world of a young black man, his cousin who is an upcoming rapper and sell drugs on the side, his parents who often helped him succeed with tough love, and his daughter and ex-girlfriend. All of this is portrayed in the city of Atlanta with a deep and multidimensional black history, and it is all done in a funny way that is created by Glover's writing, facial expressions, body language, and well-timed pauses. The future of Atlanta looks bright. As its viewing rates increase, the show seems to be on its way to having a season two and maybe even win even more awards at the next Globes. Atlanta will return to FX with new episodes this September.