Distance Learning Around the World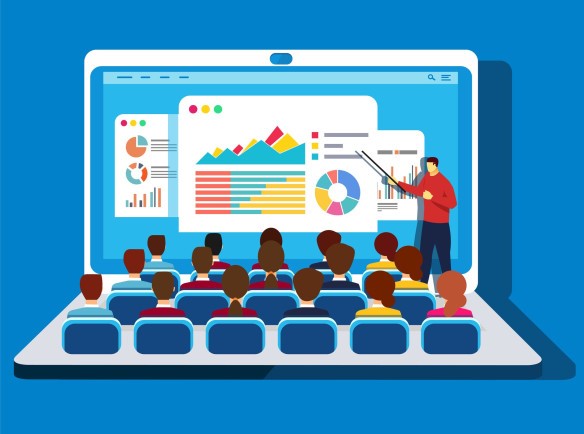 As we have entered a stage of where most countries are now putting citizens under quarantine, a big question was how to continue teaching students. Many schools around the world struggled to jump straight into distance learning after leaving almost abruptly due to COVID-19. According to The United Nations Educational, Scientific and Cultural Organization, over 1.2 billion students have had their education impacted by this ongoing crisis. Some countries have shut down schools nationwide, some only shut down locally, and some have not shut down any. Schools all around the globe and adjusting to the dramatic changes and trying to find programs to help keep their students on track with their education.
Three programs that are typically talked about are Zoom, Google Classrooms, and Microsoft Teams. Zoom and Microsoft Teams both allow students and teachers to connect via webcam and allows teachers to broadcast a lesson and talk to students. Google Classrooms is more for assignments, submissions, and grading. There is no video call feature on Google Classrooms. However, you can ask students to video call through Google Hangout. Zoom has been popularized by the media and its active users skyrocketed to over 300 million people. Microsoft has come out and stated that Teams has reached 44 million users daily. Lastly, Google Classroom users have grown to over 100 million.
The Japan Times released an article talking about the switch to online learning in April 2020. The article mentions a management professor at the University of Kitakyushu, Rochelle Kopp. Kopp says, "Many private schools in Japan were prepared and transitioned to distance learning quite quickly, however, public schools generally seem to have not been able to cope at all. I think it was something that they didn't really anticipate." Schools in Japan, more specifically public schools, have seem to have a struggle catching up with the distance learning era. Private schools had been reported to have weeks' worth of assignments ready for students along with checkups.
A popular web page called Study Portals Online Courses, is used all around the globe for students to find online education programs in their area. Students can search for courses in 73 different countries. While some countries do not provide many courses as others, the options are still available to many students. The website gives information about the ranked universities, the academic year, population, why you should get and education in a specific country, and more. The United States has over 8,000 available courses on Study Portals.
It's important to set up these learning programs to keep students and teachers safe. But unfortunately, there are also downsides to online distance learning. Some students may not have electronics available or they simply may just not participate by their own will. Teachers don't have the ability to make students "go to class" as they would have the power to in the school itself. It's important for students to get their education, even if it is online, but there will always be students who choose to ignore work.
As the world continues to see the COVID-19 pandemic play out, knowledge of how to implement distance learning into our normal lives expands. Students and teachers work hard to cooperate with these new standards globally. Many hope to see an end to this. Some students wish to resume going back to school in order to get back to a normal learning environment. In the end, it's important to continue to educate the people of the future.